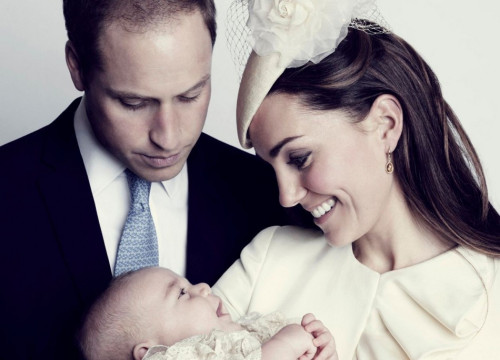 Kate Middleton, who turns 32 on 9 January, will celebrate her first birthday since becoming a mom with none other but her son, Prince George.
The Duchess of Cambridge will reportedly have a quiet celebration with the royal baby at Kensington Palace as Prince William might be away.
The Duke of Cambridge has started with his 10-week bespoke programme in agricultural management, at the University of Cambridge but he is expected to join Catherine's celebrations in the evening, according to royal insiders, The Daily Beast reported.
According to Clarence House, the course has been designed to help provide William with an understanding of contemporary issues affecting agricultural business and rural communities in the United Kingdom.
A few close friends and family members of Kate Middleton, including her sister Pippa, are also expected to celebrate the Duchess' birthday but overall it will be a low key affair.
Prince William took Kate and her parents, brother and sister to see a Cirque du Soleil show on her last year.
William has also gifted Kate pearl earrings and a romantic getaway in Scotland on her birthdays in the past.
However, the Duke will be busy this year preparing for his course that runs until mid-March, though the 31-year-old Prince William, who turns 32 in June, had invited US chart-topper singer, Taylor Swift, to the UK for a meeting along with Kate on the Duchess' birthday.
On her last birthday, which was her 31st, Kate Middleton was pregnant with Prince George.
And on this birthday, the Duchess is rumoured to be pregnant with her second child, though there has been no official announcement.
According to a report in the latest print issue of Star Magazine, Catherine is expecting her second royal baby with the Duke of Cambridge and is about three months pregnant. The report says that sibling of Prince George is due in summer.