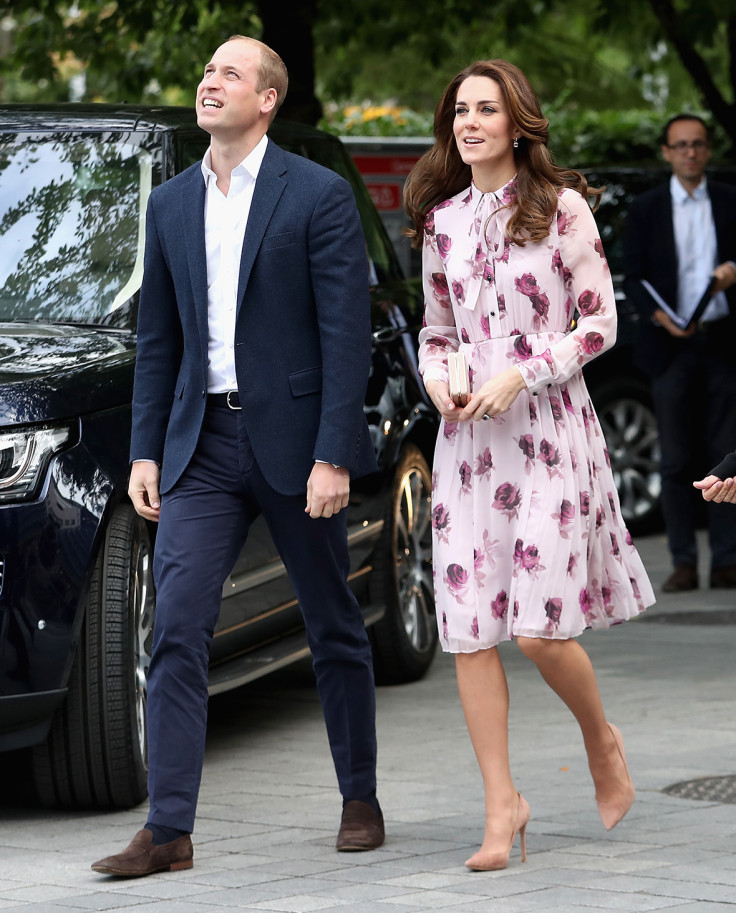 The Duchess of Cambridge was a breath of fresh air in a floral springtime dress on a chilly autumnal day visiting the London Eye today (October 10) to commemorate World Mental Health Day.
Appearing revitalised for her first public engagement since returning from her official royal tour of Canada with husband Prince William and two children Prince George, 3, and Princess Charlotte, 16 months, Kate smiled and waved to the public upon arrival in the British capital.
The 34-year-old duchess ensured she was the centre of attention in an eye-catching pastel pink chiffon number by New York fashion designer Kate Spade, which retails at £428. She styled the feminine look with trusty nude suede stilettos and wore her brunette locks in a bouncy, voluminous blow-dry as she went without a coat.
She joined husband William and brother-in-law Prince Harry – who are all founders of the charity Heads Together – at London's County Hall to publicise the issue of mental health and listen to personal stories from inspiring Britons.
The royal trio spent time greeting and chatting with individuals who have helped others with psychological problems and the people they supported before taking a trip on the London Eye.
Kate – who is usually spotted in coat dresses by the likes of Alexander McQueen at this time of year – didn't appear to feel the cold and looked delighted upon receiving a beautiful bunch of flowers, which matched the colour of her designer dress, from Joanne Sibley, a student from Livability's Victoria Education Centre in Poole, Dorset.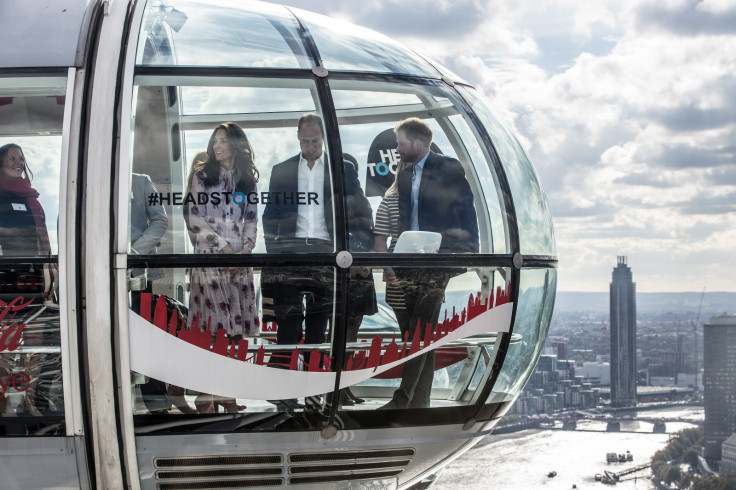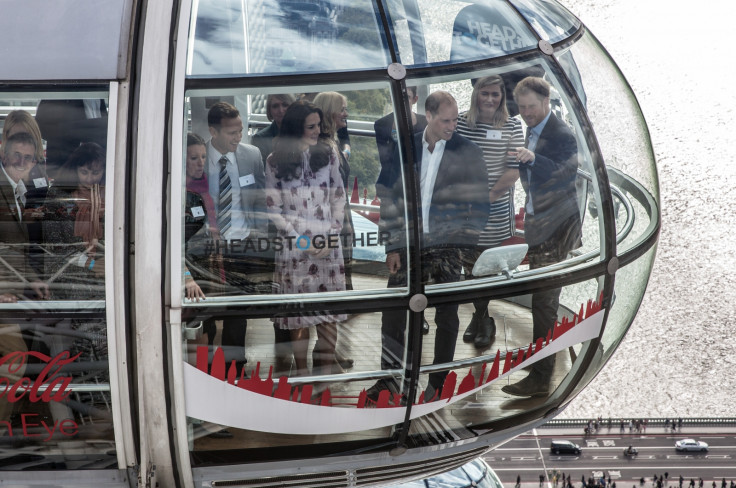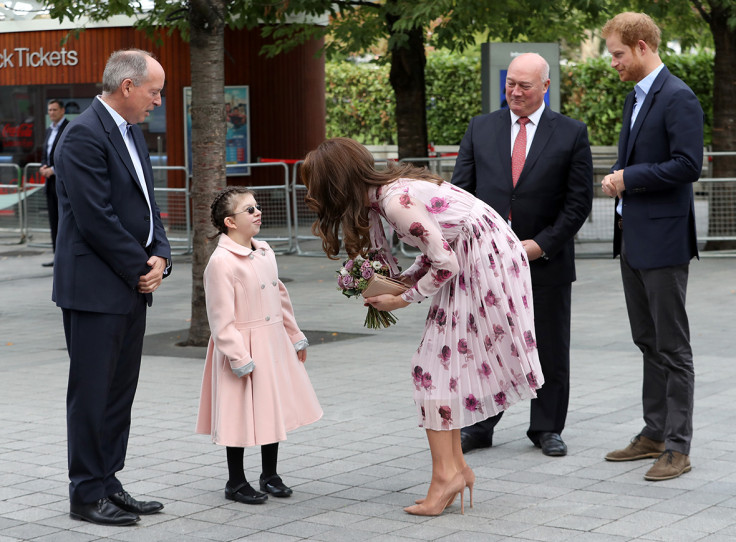 William, Kate and Harry are due to spend the day talking to those who have battled with mental health problems, hearing first-hand about the help and treatment they have received – which coincides with the theme of this year's awareness day, which is "mental-health first aid."
The royals also attended a reception where they met young people whose lives were changed thanks to crucial support from a relative, colleague or friend. They spoke to people who have been helped by the eight mental-health charities brought together by the aid of Heads Together.
Kate spent several minutes talking to Richard McGhee and his mother Sharon about mental health in the emergency services, revealing that she often listens to William reflect on what he has witnessed during his career as an air ambulance pilot.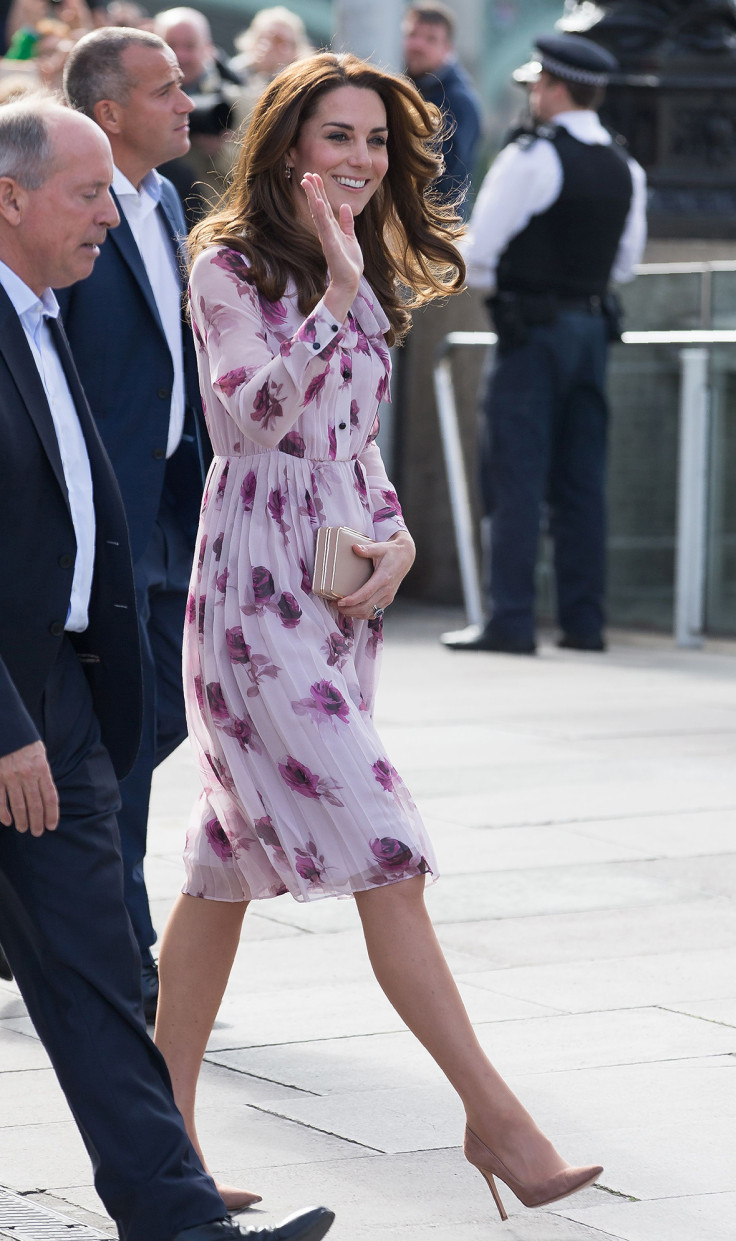 After speaking with the duchess, he said: "My story is depression and anxiety. 'I work in the fire service so there's a certain aspect of that that can trigger it.
"I was talking about my experiences and she also related to William in the air ambulance and how things might be quite similar. Obviously she hears stories from him when he goes home and she was saying how she thinks that there's not a very good system...to highlight mental health and what people might go through," he added.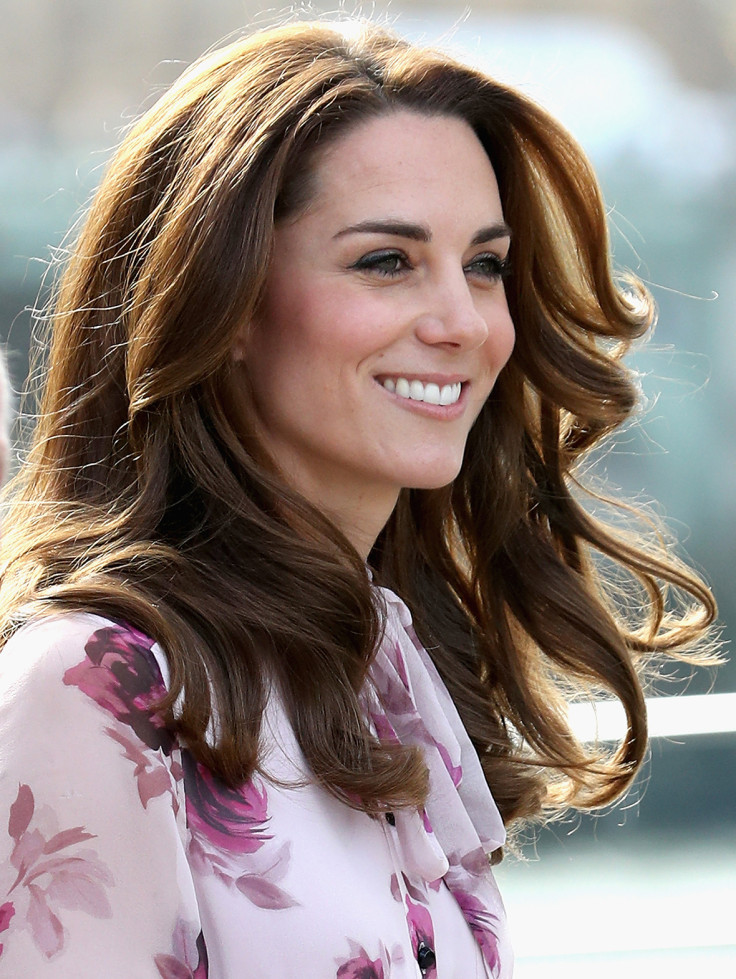 All three royals made speeches at the event about mental well-being, with Kate stating in hers: "William, Harry and I feel it is our duty to do what we can, with your help, to shine a spotlight on emotional wellbeing and highlight the support that is out there to prevent or manage the pain at difficult times.
"The three of us are coming to the realisation that more needs to be done to support people who are seeking help. Over the coming months, we hope to explore what else we can do to increase the level of service and support that people can receive.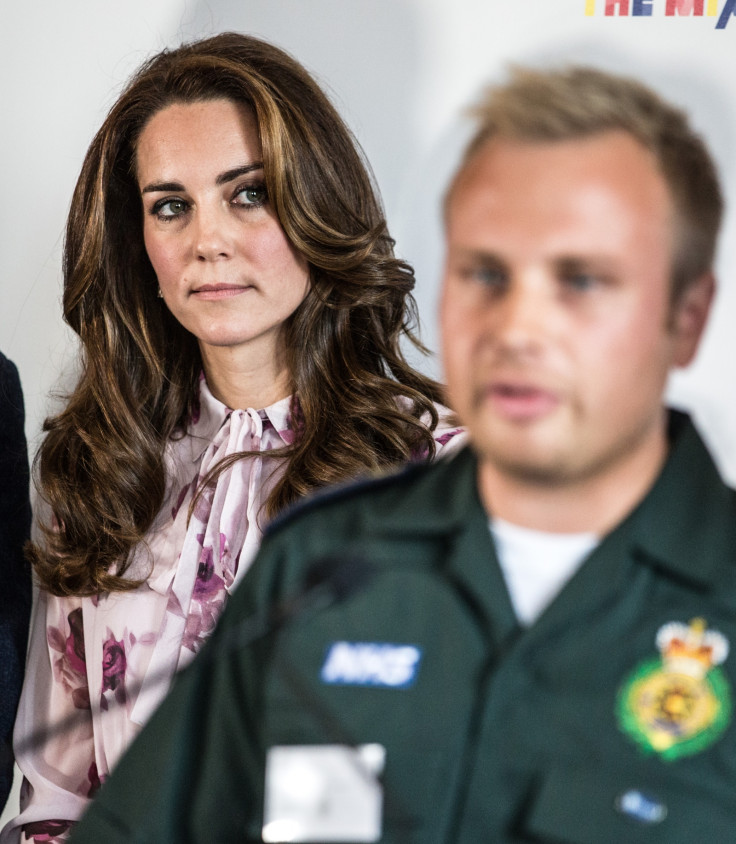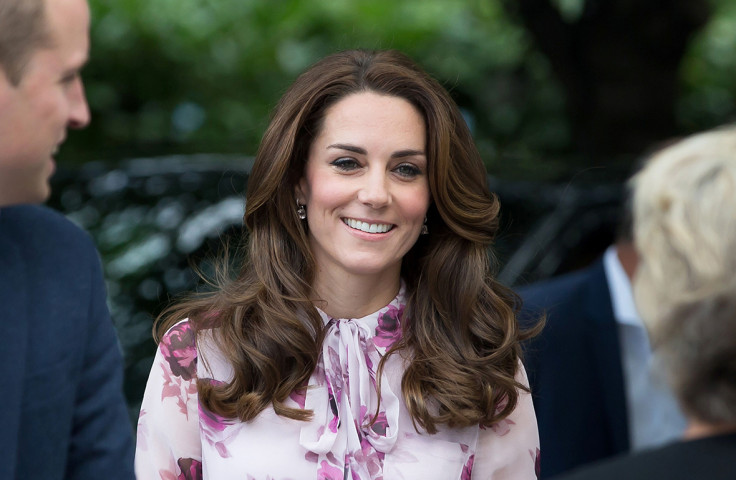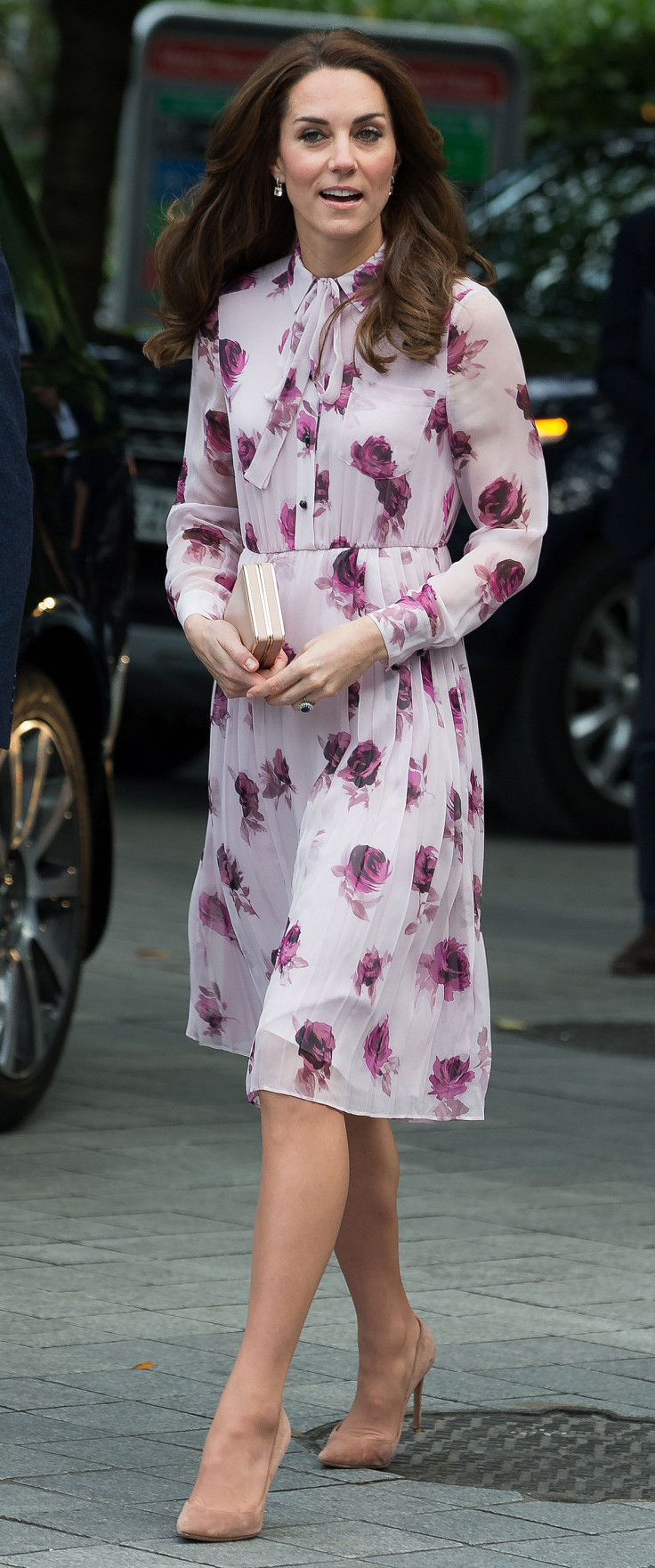 "But first, as William said, we must tackle the stigma that stops people asking for help in the first place. We want to encourage people to talk to one another," she added.
Prince William said in his speech: "Mental health is not a dirty word – we all have mental health like we do physical health, good or ill. But not seeking help at those times when it all seems too much, or we are depressed or anxious, can impact the rest of our lives. Put simply, the three of us want to make asking for help no longer a big deal.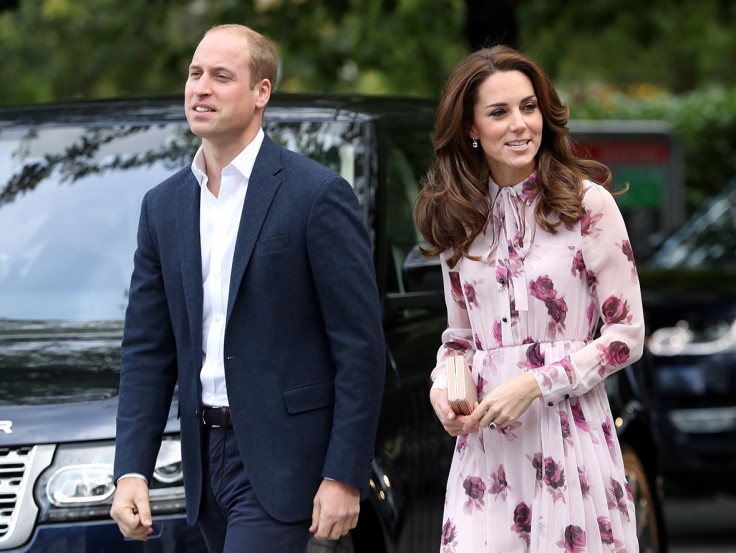 "The three of us have learnt a lot in the past few months as we have met people. The conclusion we are coming to, is that the more we all talk about this, the more collectively as a society we can do to support one another."
Tonight, the London Eye will be lit up purple in a nod to World Mental Health Day. The global Light-Up Purple drive was set up in memory of Canadian teenager Amanda Todd – the 15-year-old girl who killed herself in 2012 after she was threatened by a man who posted nude photos of her online.