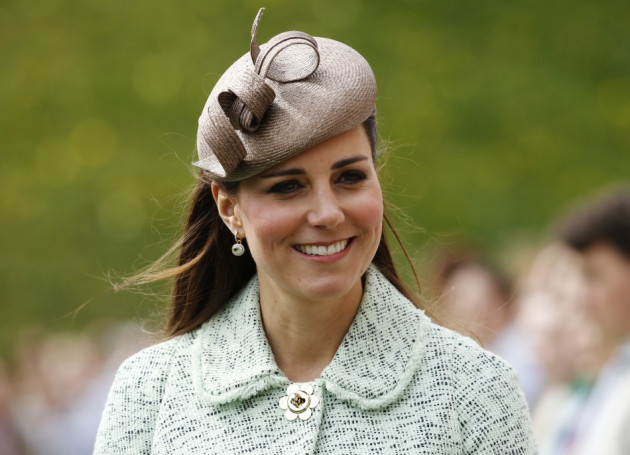 The Duchess of Cambridge gave her first video message on Sunday, appealing for support of Children's Hospice Week.
The message was aired for the first time today, with Kate who is Royal Patron of East Anglia's Children's Hospices (EACH) saying she has seen "transformational" work done for children and their families.
The Duchess, who is six months pregnant, paid tribute to the work of the charity and urged people to support Children's Hospice Week which runs until Friday 3 May.
"As Patron of East Anglia's Children's Hospices I have been fortunate to see at first hand the remarkable work that they do for children and young people with life-limiting conditions, and their families. It is simply transformational.
"There are 49 children's hospice services across the UK, all providing similar invaluable and life-enhancing care to thousands of families.
"Children's Hospice Week is a time to recognise, celebrate and support the inspirational work of those hospices, and those who provide palliative care to these children and families.
"Children's hospices provide lifelines to families at a time of unimaginable pain. The support they give is vital."
Barbara Gelb, chief executive of Together for Short Lives, welcomed the Duchess of Cambridge's support.
She told Sky News: "I know this extraordinary backing will mean so much to all the UK's 49,000 children with palliative care needs and their families and will really help raise awareness of what these families need, today and in the future."
EACH supports families and cares for children and young people with life-threatening conditions across Cambridgeshire, Essex, Norfolk and Suffolk, providing care and support wherever families wish - in their own homes, in hospital or at one of its hospices.
Kate Middleton is patron of several charities, and the video includes clips of her on visits to various hospices.
Chief executive Graham Butland said: "The Duchess of Cambridge in her role as Royal Patron has brought great benefits to EACH.
"Her Royal Highness's involvement helps us to celebrate and raise awareness of the care and support we provide to life-threatened children and their families across East Anglia.
"To have our work recognised in this way has also given a great boost to the families we support, as well as our staff, supporters and volunteers."