Kate Middleton's Lupo to Blame for Rise in Cocker Spaniel Thefts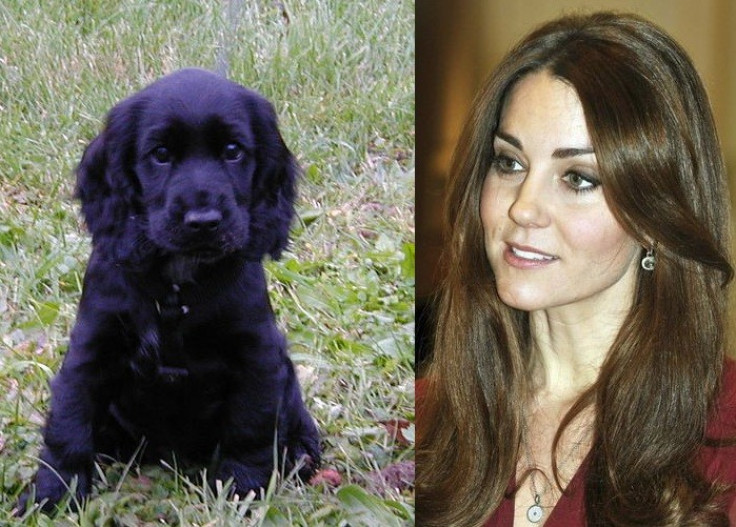 Kate Middleton has been blamed for a hike in cocker spaniel thefts across Britain.
Since she and William got their cocker spaniel puppy Lupo in 2011, there has been an increased demand for the breed which kennels and pet shops have been unable to meet.
That has led to more cocker spaniels being stolen.
Jane Hayes, founder of DogLost, said there had been a significant rise in the number of cocker spaniels being nabbed.
About half of all dogs reported missing to the website were now working dogs such as spaniels, she said.
Lyn Randall, field trial secretary at the Cocker Spaniel Club, said: "The fact that Wills and Kate have a cocker did make a difference. Last year there was a surge in numbers, possibly for the wrong reasons.
"A lot more are being stolen now too and partly that is due to their rise in popularity, they do seem to be stolen to order."
She also said many people have bought cocker spaniel puppies at a cost of £500 each, without realising what sort of work ws involved in caring for them. They need over an hour's exercise every day.
She's got one, I want one too
"A lot of people wanted them just as pets and didn't really have any idea what training a working dog entails. That was quite significant," Randall said.
Simon Barnes, 45, said his elderly parent's cocker spaniel Kizzy was stolen from their home in East Sussex at the end of January.
"It would make sense to me that she was stolen because she looks like Kate's dog. People just think, 'She's got one, I want one too'," he said.
Avon and Somerset Police recently arrested two men on suspicion of arresting a cocker spaniel.
They found the dog after a member of the public saw the men abandon the animal.
© Copyright IBTimes 2023. All rights reserved.