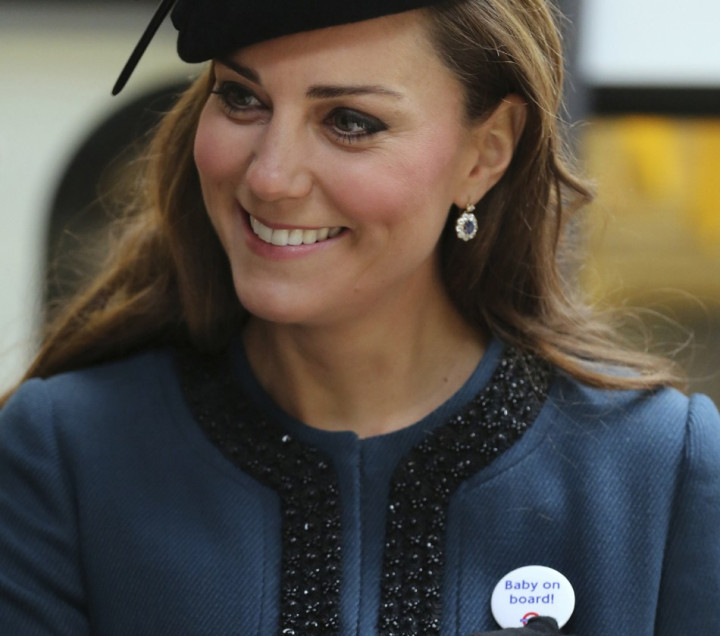 Kate Middleton was given a Baby on Board badge when she visited Baker Street tube station to mark the 150th anniversary of the London Underground.
She was joined by the Queen, her grandmother-in-law, and Prince Philip.
The Duchess of Cambridge, who is five months pregnant, laughed as she was given the badge, saying: "I'll make sure I wear it at home."
Since marrying Prince William, the Duchess has had little opportunity to enjoy the delights of the Tube during rush hour, having to settle for a chauffeur-driven car instead.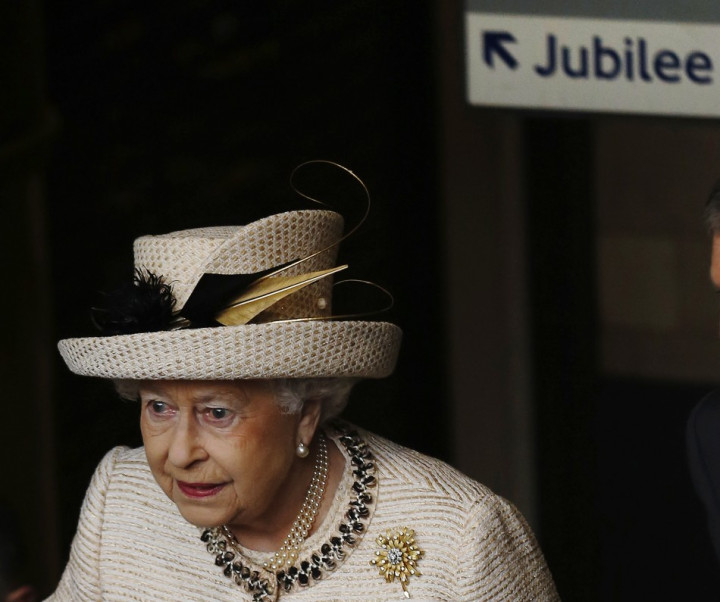 London Underground's chief operating officer Howard Collins, who presented Kate with the badge for expectant mothers, said: "Kate told me 'Oh yes I've seen this before,' she used to travel the Tube so she probably saw them then.
"She asked me 'how do they work?' and I said they're fantastic, they really do make a difference - saves men the embarrassment of having to guess if a woman is pregnant.
"The Duchess asked so many great questions of the staff and seemed really interested our work."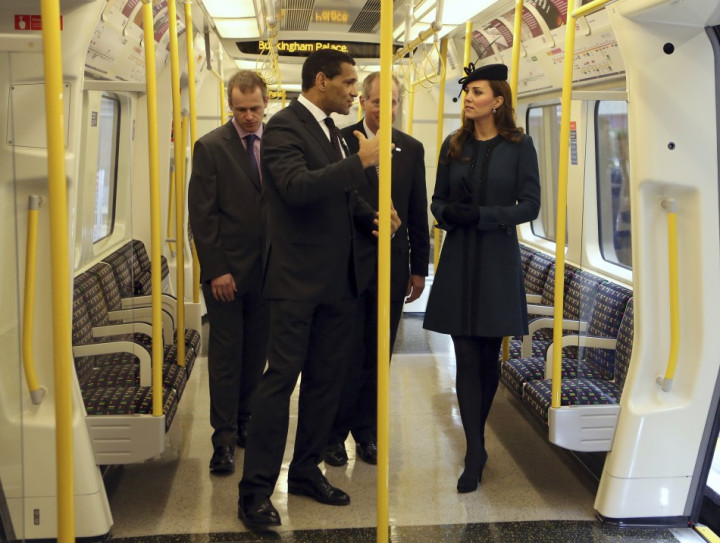 The Queen and Prince Philip were joined by Kate, who wore a short teal Malene Birger coat and black hat. The Duchess had scheduled a series of official engagements this week and asked if she could accompany them for the visit to the Tube station, and the Queen formally invited her.
"She just fancied it. She asked if she could come along," a senior royal aide said.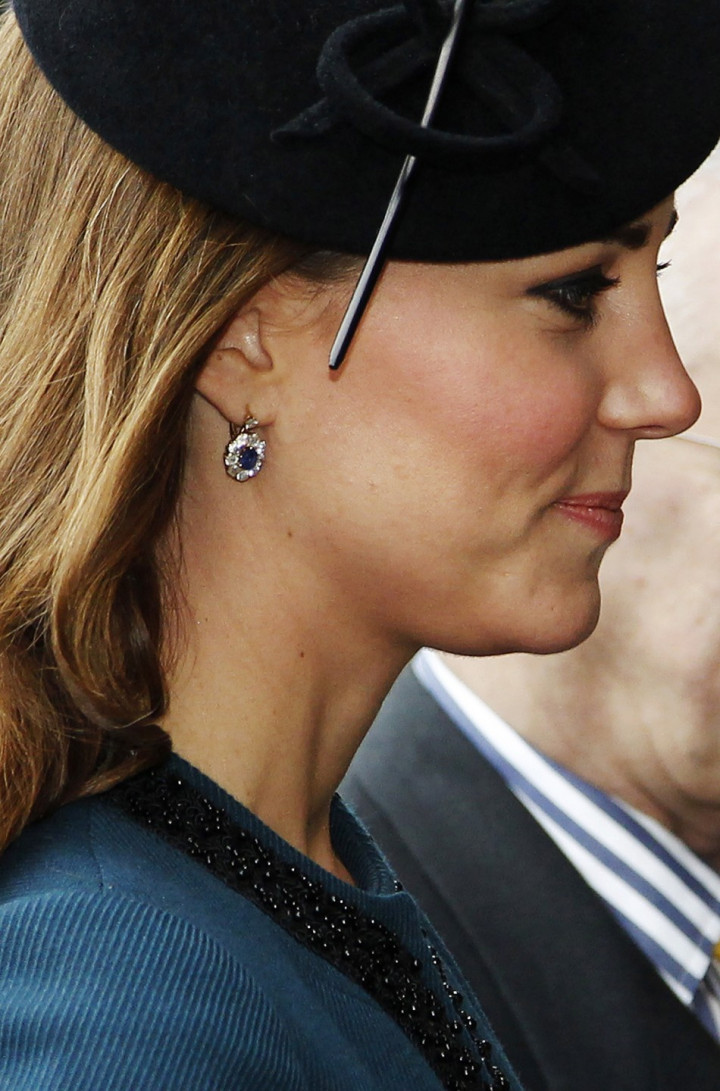 The three royals inspected a Victorian steam Tube train from 1892, a Metropolitan Line No 353 Jubilee carriage, which is the oldest operational Underground carriage in Britain.
The first Tube journey was between Paddington and Farringdon on the then-Metropolitan Railway on 9 January 1863.
The London Underground visit was the Queen's first public engagement since she became ill nearly three weeks ago with gastroenteritis.
READ:
Princess Diana Dresses in £1 Million Sale: 10 Gowns Excite US Buyers
Prince Philip Opens Tiger Territory in London Zoo [PHOTOS]