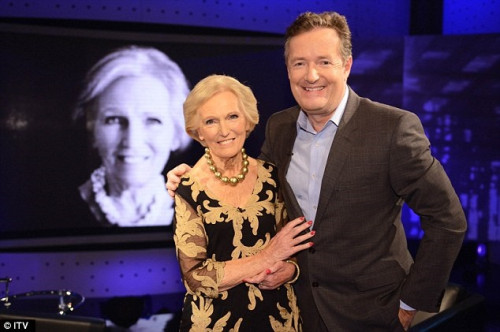 Mary Berry is widely regarded as a national treasure but it seems she has also won the royal seal of approval.
The Great British Bake-Off host has inspired the Duchess of Cambridge Kate Middleton no less, to turn her hand to baking.
In a video clip on the Piers Morgan Life Stories interview, Kate looked thrilled on meeting the TV cook, and is heard saying: "I've tried all your recipes. Your cake was delicious."
"Did you eat it?" asked Berry. "Of course," replied the Duchess. Prince William piped in: "She has all your books."
"Kate Middleton is baking your recipes for the future King of England," said Morgan. "Yes, it's great," said Berry modestly.
Explaining the reason behind the royal meeting the chef told Morgan: "I'm a patron of a child bereavement charity and they came to see what we do. There were pictures of us in the local paper and when my husband saw them he said: 'Were they on a platform?' 'No, they're just very tall," she replied.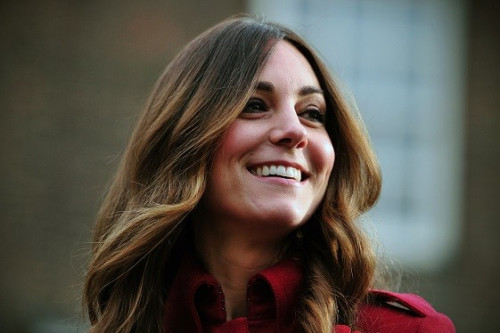 The baking expert was also invited to Buckingham Palace, where in a conversation with Prince Phillip , she discovered he too has some culinary skills up his sleeve.
"Prince Phillip is very keen on barbecuing. He said that at Sandringham they shoot a lot and he stuffed the birds with Haggis but he has to add some breadcrumbs because it's too fatty. He knows his onions," said an impressed Berry.
In the interview with Piers Morgan, Mary, who had three children, Thomas, William and Annabel, with husband Paul Hunnings, also opened up about the more difficult parts of her life, such as being struck down with polio at the age of 14, and the tragic death of her son William aged 19.
Beginning her career as a cookery journalist, Berry made her foray into TV, where she prepared a range of delicacies which included cooking sparrow. She is today a multi-millionaire having sold 8 million copies of her cook books and is the judge on the popular TV show The Great British Bake Off.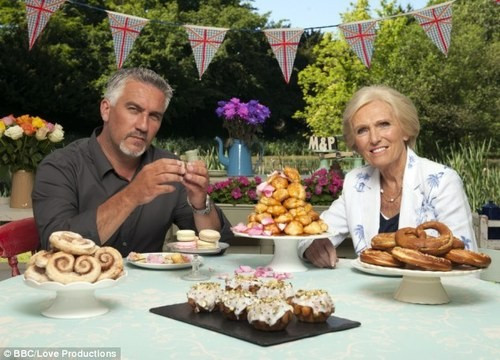 Cooking contemporary Delia Smith described her as "the Queen of Cakes." "She's still going strong and she's here there and everywhere and I admire that about her," Smith said.
Fellow Bake Off judge Paul Hollywood said Berry is a lot tougher than she looks.
"You don't get where she's got by being soft. She's a tough woman and if Mary Berry wants something Mary Berry gets it."
"I don't think I'm tough," said Berry, "but I think if you want to do well you've got to work hard. I love what I do but I want to be good at it."
And at age 78,there's no sign of her hanging up her apron quite yet.
"I haven't even thought about retiring," said Berry. "I absolutely love what I do."