A nurse who was found dead after answering a prank call about the newly pregnant Duchess of Cambridge, told her colleagues she believed the call was from the Queen, an inquest heard today.
Jacintha Saldanha's body was found hanging in the nursing accommodation at London's King Edward VII Hospital, just three days after staff were tricked into revealing details of the Duchess's condition to two Australian radio DJs.
At the inquest into her death, her colleagues revealed that the mother-of-two was upset that details of Kate's condition had been unwittingly revealed to DJs Mel Grieg and Michael Christian, and felt it was 'her fault'.
Saldanha was the first nurse to answer the on-air call by the radio DJ's, who pretended to be the Queen and Prince Philip. Believing the call to be genuine, she passed them on to a second nurse on Kate Middleton's ward, who revealed details about the Duchess's morning sickness.
In a statement read out by the coroner, another nurse, Araceli Articlave, said Mrs Saldanha was in charge of the hospital that night and felt responsible for the incident.
"She came to me on the ward and told me she had received a call from somebody saying she was the Queen. Jacintha believed it was a genuine call and she put it through to the duty nurse. She was worrying that she had put the call through. Jacintha told me she was very upset and felt it was her fault," she added.
The nurse told the inquest that she believed she would be talking to the Queen because that impression was given to her by Mrs Saldanha. She said she addressed the caller as 'ma'am' and spoke about Kate's condition, saying she was 'comfortable'.
"There was a mention about her general condition. I knew we had spoken about IV fluids and hydration and she was comfortable with that. I did consider why I was receiving a phone call at this time in the morning, 5.30am, although I wondered why I did feel there may have been interest.
"I had followed the press prior to the incident, she [The Queen] had shown some favour to my patient. There would be some interest in what was going on. Initially, it did seem plausible. I started feeling nervous when the caller talked to a male voice and asked him to take the corgis for a walk. It didn't seem appropriate for the call. I just sort of stood still. I was trying to get out of the call. I was alarmed, but stunned."
"I had never been in this situation before and wanted to bring things to an end quickly." She added: "I thought it was a prank as soon as I heard about the corgis. I replaced the handset and looked directly at Jacintha and said there was something wrong with the phone call, it wasn't right," she said.
The hearing was told the DJs' made four more calls to the hospital between 5.30am and 6am.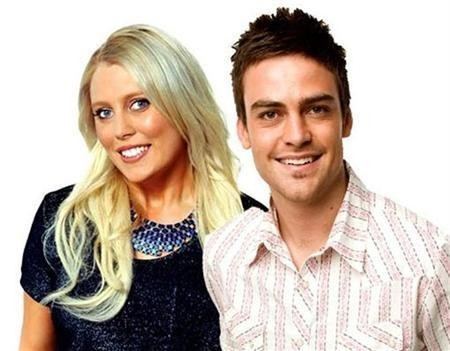 Fiona Barton QC, representing the hospital, said: "If (Mrs Saldanha) answered any of these calls ... then it can only have added to the stress she was under when she realised this was a prank call by a radio station."
A second nurse told the inquest that Mrs Saldanha emailed her after the prank to apologise for her part in the incident.
The nurse, who cannot be identified, read out the message to the inquest. It stated: "It's all my fault. I feel very bad about this to get you involved. If there was anything I could do to mend this I would do it. I'm very upset and don't know what to do. Things are all going in the wrong direction."
Mrs Saldanha further added that she was 'terribly sorry' saying: "Please blame me for this. I accept the fault was mine. I should have checked before I gave the call to you. I can only say sorry. Please accept my apologies."
Asked to describe Mrs Saldanha, the nurse said: "She was a hard working, reliable, resourceful, professional nurse who I respected and admired and I felt safe when I was talking to her. It was always a pleasure to know we were on the same shift."
One of the DJs, Ms Greig, has voluntarily attended the inquest at the Royal Courts of Justice.
Ms Greig, who revealed she had received death threats following the prank, tweeted before the hearing: "I made a commitment to the Saldanha family that I would answer any questions they have, on or off the stand, I'm here to uphold that promise."
Mrs Saldanha 's husband Benedict Barboza and their two teenage children Lisha and Junal were also present at the Royal Courts of Justice, for the first day of the inquest.
Benedict Barboza told the hearing his "beloved" wife, Jacintha Saldanha, was a "bubbly, loving and caring" woman with no history of psychiatric illness, adding that she had never attempted suicide before and had not mentioned the hoax call in their conversations.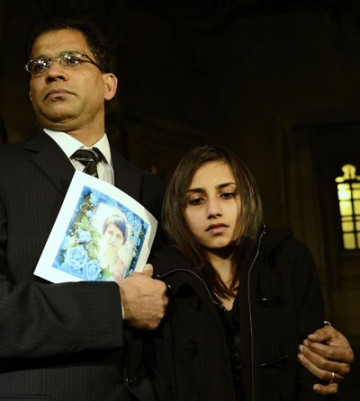 Mr Barboza said she "seemed normal" when they spoke the day after the call was made by two Australian radio DJs on December 4, 2012.
The Bristol-based accountant said: "I would like to say a few words about Jacintha, my beloved wife, my caring wife, loved mother and undoubtedly one of the best nurses. An ambitious lady, who would always drive for success in her career and life."
MP Keith Vaz, who has acted as a spokesman for the family, said the family have faced a 'long road' for the inquest following repeated delays.
"This inquest will finally take place after a wait of over 21 months," he said. "'It is has been a long road for the family and I deeply admire the patience, humility and dignity they have shown throughout this traumatic time. It is right that they finally gain closure."'
Earlier this week Clarence House announced that Kate Middleton is expecting her second child and is said to be suffering acute morning sickness.
Mr Vaz said the Saldanha family wanted to pass on their 'heartfelt congratulations' to the royal couple.
The inquest was adjourned and is due to resume tomorrow.