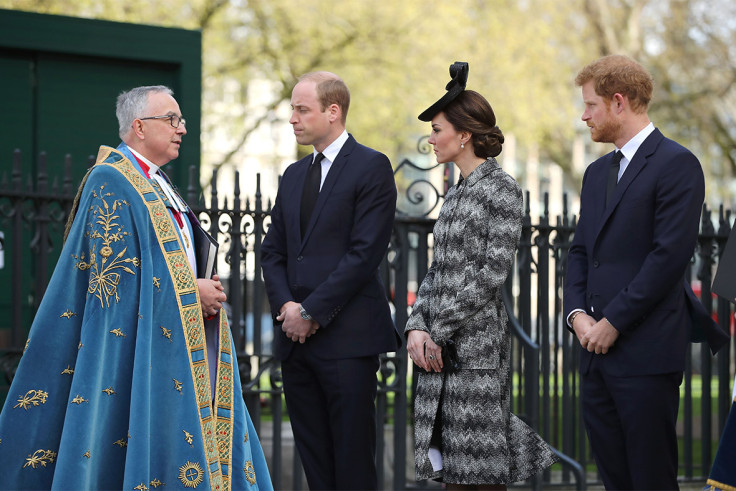 The Duke and Duchess of Cambridge looked forlorn as they paid respects to the individuals who lost their lives in the terror attack in London at an emotional memorial service in Westminster Abbey today (5 April).
Joined by Prince Harry, William and Kate joined grieving families and injured victims along with scores of London emergency service workers at the congregation this afternoon.
The royal trio arrived at the abbey at approximately midday before laying a wreath and meeting the Dean of Westminster, The Very Reverend John Hall at the Great West Gate. They also greeted London Mayor Sadiq Khan and Met Police acting commissioner Craig Mackey.
The young royals then followed a solemn procession down the abbey aisle to commemorate those who lost their lives on the 22 March in the Westminster incident committed by Khalid Masood.
Home Secretary Amber Rudd, incoming Met commissioner Cressida Dick, Jeremy Corbyn and Commons speaker John Bercow were also among the congregation – also made up of approximately 2,000 people of all major denominations and faiths in the UK.
Two hundred diplomatic representatives from across the world also attended the invite-only Service of Hope, which was broadcast across the nation. Upon arriving at the abbey, members of the congregation were given candles which were lit as prayers were said.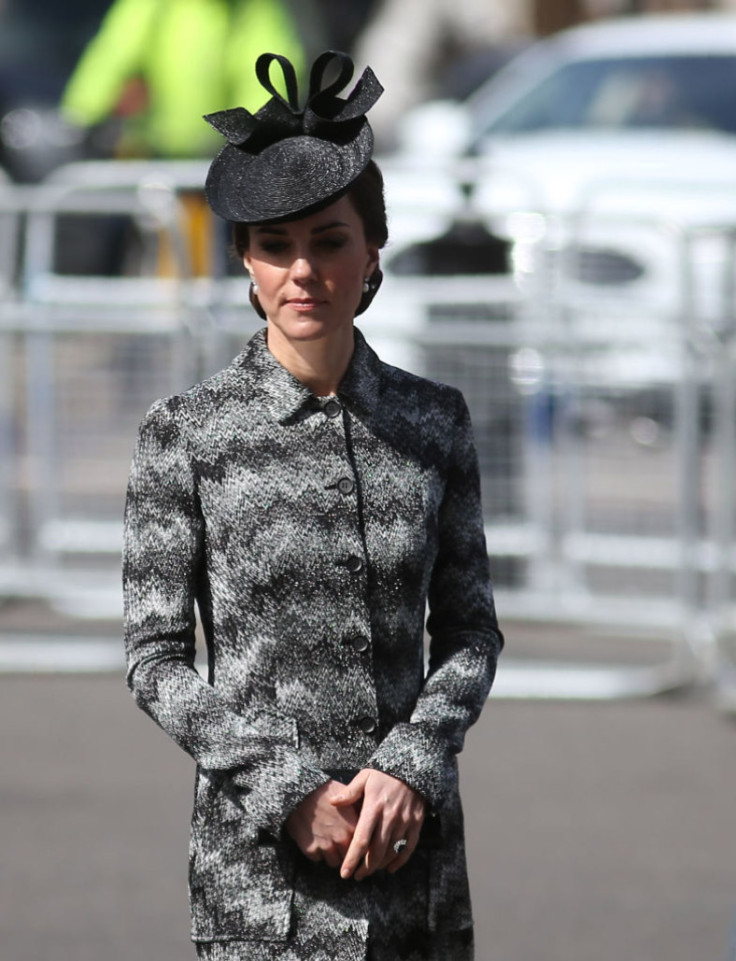 During the service, prayers were read to protect the country from division and hatred, with the address delivered by the Dean of Westminster. Khan also offered a prayer.
Rudd gave the first reading, followed by Prince William who read a passage from Luke. This morning, Rudd paid tribute to Londoners by stating: "Today's service of hope marks two weeks since a cowardly attacker tried, and failed, to divide the people and the communities of London and cause us to live in fear and suspicion. But we were not cowed and we did not give in to terror."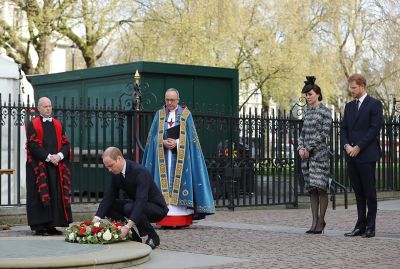 Khan added: "Today is an opportunity for all Londoners to say thank you to the emergency services and the police who went above and beyond the call of duty to keep us all safe. It's also our opportunity to pay our respects and remember PC Keith Palmer, Kurt Cochran, Aysha Frade and Leslie Rhodes."
"Their families, friends and colleagues are in all our minds."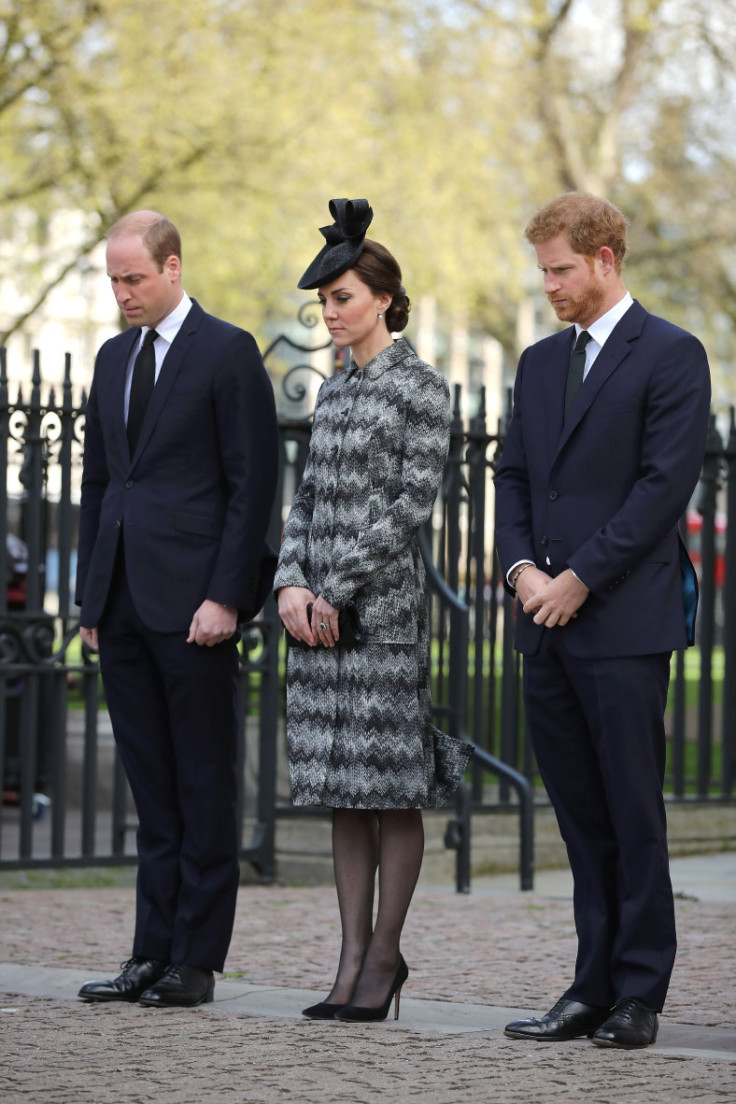 Today's event comes exactly two weeks after Kent-born terrorist Masood ploughed a car along Westminster Bridge before stabbing police officer PC Keith Palmer, 48, outside the Houses of Parliament. Four people died in total and many more were wounded.
One week after the attack, William laid a wreath with a handwritten message at the National Memorial Arboretum, Staffordshire, to honour PC Palmer. It read: "For PC Keith Palmer, and all those who have served our community so valiantly. Your legacy is our way of life. William."