Kate Middleton was spotted shopping in London on 30 January, sporting the first sign of a baby bump. The 31-year-old Duchess of Cambridge is pregnant with her first child and was seen hiding beneath a chic grey tartan Zara cape. US magazine reports the Duchess was shopping at a Boots pharmacy in the city and she was wearing a scarf, black leggings and brown boots... as well as a growing belly, of course.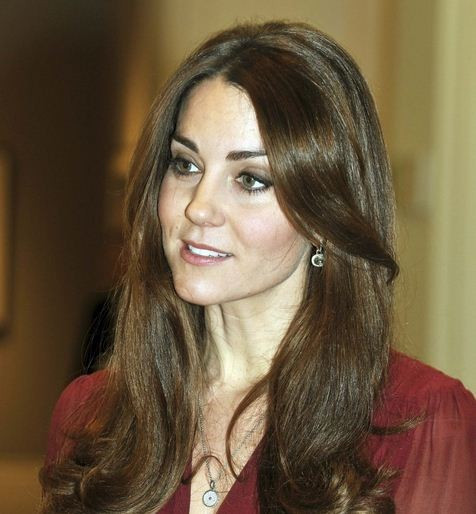 Kate Middleton was also seen at Selfridge's last week, looking for gym clothes and sweaters by Reiss. The Duchess has also been to the Gap in Chelsea, looking for jeggings (leggings made of denim). And she stopped by Starbucks in Kensington, for a decaf coffee and a cookie.
The Duchess of Cambridge was ordered to rest, following an attack of Hyperemesis Gravidarum (acute morning sickness) but she seems to have fully recovered. The royal baby is expected in July and the Duchess is "arranging meetings with the charities and planning engagements before the baby is born" according to a royal source, who added, "She wants to keep herself busy now that she is feeling better."
Meanwhile, a survey by Mail Online reinforces Kate Middleton's position as a fashion icon, with 29 percent voting the Duchess of Cambridge as the "best dressed celebrity". Kate, who is about four months pregnant, took the crown from 39-year-old supermodel Kate Moss and heads a list that includes actresses Kate Winslet (seventh), Gwyneth Paltrow (eighth) and Keira Knightley (ninth). The Queen comes fourth, behind the Duchess, Holly Willoughby and Cheryl Cole.