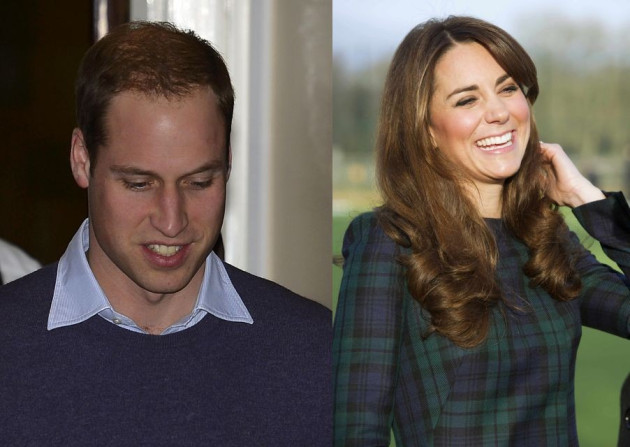 Speculation mounts that Kate Middleton, the Duchess of Cambridge, is pregnant with twins - the next generation of royalty, in line to succeed to the throne. Kate was earlier admitted to the King Edward VII Hospital, with a case of Hyperemesis Gravidarum, on the same day an official announcement regarding her pregnancy was released.
"Hyperemesis Gravidarum is very acute morning sickness, which requires supplementary hydration and nutrients. As the pregnancy is in its very early stages, Her Royal Highness is expected to stay in hospital for several days and will require a period of rest thereafter," a statement on Prince William, the Duke of Cambridge, and Kate's official Web site read.
St James' Palace has since confirmed the Duchess is recovering well, but will stay in the hospital, under observation, for a few more days. Meanwhile, William spent considerable time with his wife and was seen smiling as he came out of the hospital, suggesting Kate's health is a lot better.
Hyperemesis Gravidarum
On a more medical note, Hyperemesis Gravidarum is a rare condition resulting in severe nausea and vomiting in pregnant women. The illness does not allow the woman retain food or liquids and can cause severe dehydration, according to the American Pregnancy Association.
Although the exact cause of Hyperemesis has never been defined, studies have found that women with Hyperemisis Gravidarum often have high levels of the pregnancy hormone - the Human chorionic gonadotropin (hCG) hormone, which is produced in a woman's body after conception. A higher level of hCG is commonly perceived as more than one baby in the womb and hence, Hyperemesis Gravidarum is seen as one of the first indications of multiple pregnancies.
According to BabyCentre UK, some women are more likely to get Hyperemesis than others if they are expecting twins or triplets. However, as is the adage that every pregnancy is different, there is no reason for women with single pregnancies to not develop the same condition.
"The more babies you have the more hCG your body produces and therefore the reaction [extreme nausea]. Severe hyperemesis can still take place where women have a single pregnancy, while not all women pregnant with twins experience hyperemesis," Dr Daghni Rajasingam, a consultant obstetrician at the Royal College of Obstetricians and Gynaecologists, explained to the Metro.
Meanwhile, Atomic Kitten singer Jenny Frost, who is pregnant with twins, revealed she suffered a condition similar to that of the Duchess of Cambridge in the early part of her pregnancy.