Kate Middleton and Prince William 'Keen to Protect' Baby Prince George From Paparazzi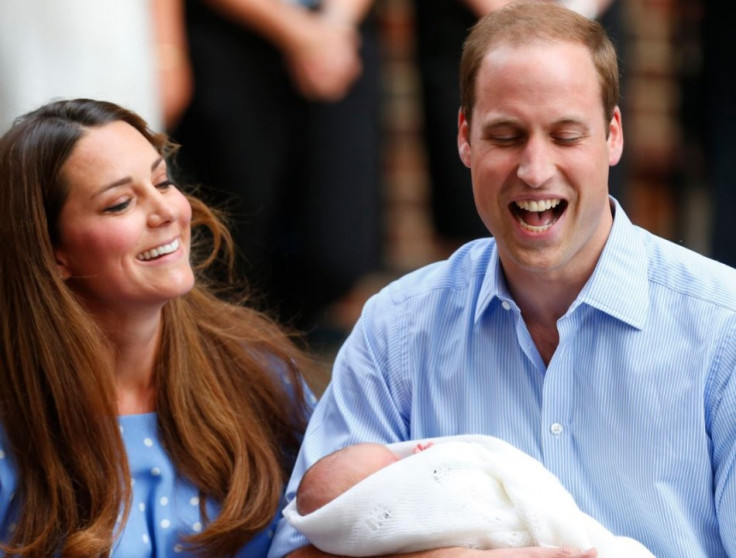 Kate Middleton and Prince William will reportedly take action against paparazzi who will breach their two-month old son Prince George's privacy.
It was recently reported that the Duke and Duchess of Cambridge have moved into their official residence, Apartment 1a Kensington Palace, along with their newborn son.
According to Daily Mail royal editor Katie Nicholl, the royal couple will do anything to protect George from the media circus.
"The move into Kensington palace is a really transitional time for Kate and William," Katie told Entertainmentwise, "They're going to be a lot more exposed than they were in Anglesey."
Baby George who was born on 22 July, has already been voted London's Most Influential Person.
"There will be more paparazzi to contend with, they're living in a palace that looks out onto public grounds... all of these things will have been considered," Nicholl said.
"I imagine a very stringent security operation is in place, and I suspect that if they are papped they will take that very seriously and they will take action.
"They are very keen to protect their privacy, they're very keen to lead a normal life, but it's very hard to live a normal life when you're a future King and Queen, and one wonders whether Kate will be able to push George around in a pram in Kensington Palace and not be photographed."
In other news, Prince William and Kate Middleton will reportedly take their bundle of joy on a royal tour around the world, and the royal couple has applied for Prince George's passport.
© Copyright IBTimes 2023. All rights reserved.