The Duke and Duchess of Cambridge have been given a puppet makeover for a new ITV comedy series.
The royals are featured in the comedy spoof titled Newzoids. Replicating the £450 Issa dress which Kate famously wore to announce the royal engagement in November 2010, her puppet likeness also boasts the princesses beautifully coiffed hair and beaming smile.
Prince William's puppet, presents the future king at his casual best, in a smart blue jumper with beige trousers.
While the royals were accustomed to being lambasted in the satirical TV show Spitting Image, it's the first time that the Duke and Duchess have been lampooned in a comedy show.
Prince Charles, who was famously shown talking on a telephone made of roses in the 80s satire will be seen in puppet form once more, re-imagined as a version of Gogglebox's Dominic Parker.
He'll be joined in the Gogglebox-style sketch by the Duchess of Cornwall who portrays Steph. Prince Harry also gets the puppet treatment for the show.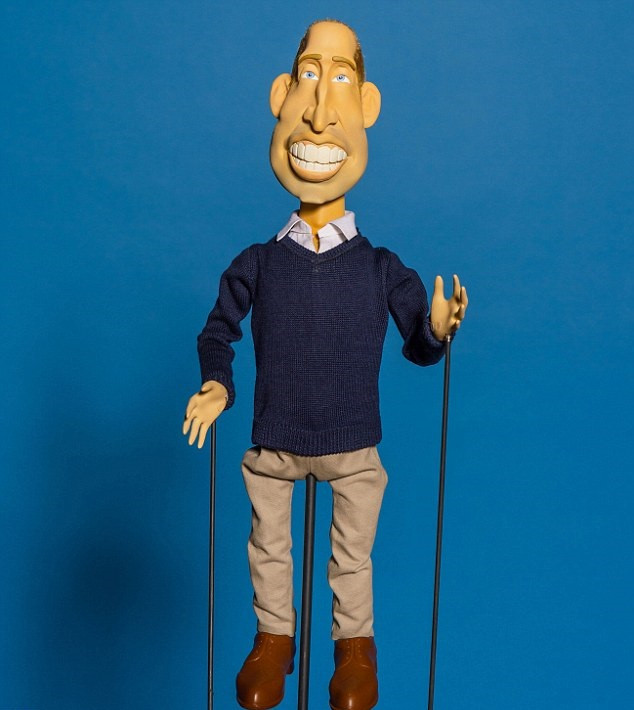 Described as a light-hearted take on current affairs, the show will cash in on election fever with a sketch featuring David Cameron and Nick Clegg on a puppet version of The Jeremy Kyle Show.
Ed Miliband doesn't' miss out either and is seen joining Geordie presenters Ant and Dec for a show called 'I'm a Catastrophe... Get Me Out of Here'.
The six-part series will also feature Kim Kardashian, Wayne Rooney, Beyonce, Harry Styles and The Great British Bake Off's Paul Hollywood and Mary Berry.
Speaking about the new show, Elaine Bedell, Director of Entertainment and Comedy for ITV, said: "ITV has a rich history of playing popular satirical comedy in peak time on its main channel, and it seemed a good time to revive it this year. We are pleased to be adding to our growing comedy portfolio with this funny and biting look at the world of politics and celebrity."
The Duke and Duchess of Cambridge are awaiting the birth of their second child, who is due mid-April.