Kate Middleton and Prince William to go back to school for Heads Together mental health campaign
The Duke and Duchess of Cambridge will attend the morning assembly at Stewards Academy in Essex.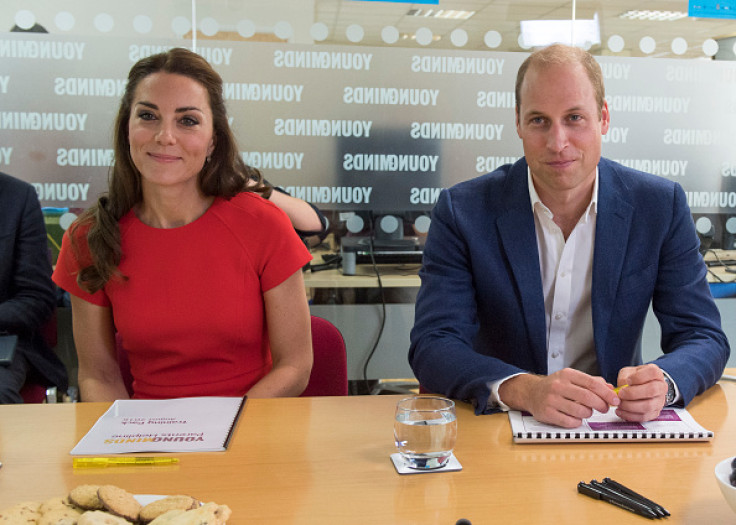 Kate Middleton and Prince William are going back to school. The young royals will be attending the morning assembly at Stewards Academy in Harlow, Essex, on Friday (16 September) as part of their Heads Together campaign, promoting awareness of mental health issues in the young.
After hearing speeches and presentations from the students on the subject of coping with change, Prince William will make a short speech highlighting the importance of ensuring the emotional and mental well-being of young people.
The Duke and Duchess of Cambridge will even be sitting in on a lesson as they join students for the school's mentor scheme 'big change' in which older students support the new entrants embarking on their first year of school.
The royals will then be escorted by the Academy's Head Girl and Head Boy as they meet with pupils and parents of students to discuss how they can encourage their children to talk about big changes in their lives.
The school visit will enable the royals, who are parents to two young children, to learn about the pressures faced by young people when they are going through big changes in their lives, and raise awareness of the support they could receive from peers and parents.
Heads Together will be producing a Back to School guide for parents to help children open up about their personal struggles with change.
Currently less than half of parents talk to their children about matters relating to their mental health even though a fifth of children will experience a mental health problem by the time they are eleven.
Research indicates that half of the mental health problems suffered by adults are established by the age of 14, Mail Online reports.
Stewards Academy is one of the schools supported by Place2Be, one of the team of charities brought together for the Heads Together campaign which has been spearheaded by the Duke and Duchess of Cambridge and Prince Harry.
Kate and William who have been ardent campaigners for mental health awareness among the young, recently opened up about their own worries for their children as they visited a helpline for parents run in London by the charity YoungMinds.
The Duchess ,who is patron of Place 2 Be, has demonstrated her personal commitment to creating awareness of unresolved mental health problems which she stated "lie at the heart of some of our greatest social challenges."
The team of charity partners working on Heads Together includes Best Beginnings, CALM - The Campaign Against Living Miserably, Contact (a military mental health coalition), Mind, Place2Be, The Mix and YoungMinds.
© Copyright IBTimes 2023. All rights reserved.