Kate Middleton is undoubtedly a global fashion icon and boasts a bevy of followers most music icons would envy. The Duchess of Cambridge also has a reputation for being politically correct about not discriminating between designer labels and off-the-racks fashion, as well as being unafraid to be seen in the same dress on more than one occasion. All of these traits, engineered or otherwise, means everything about her ensembles, from clothes to accessories and make-up, often become worldwide fashion trends.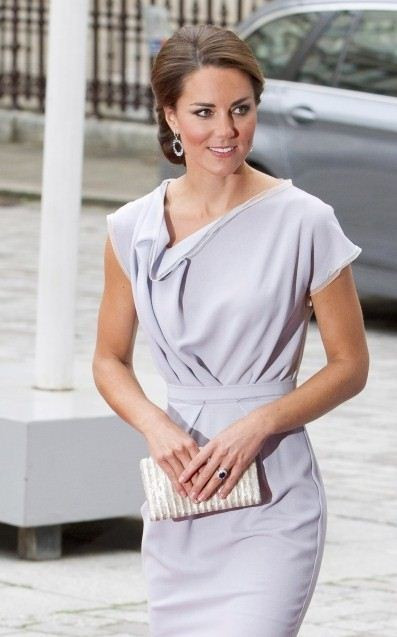 The Duchess also boasts of fans from across a number of professions and statuses, with the likes of Hollywood glamour girl Angelina Jolie counted among them. It now appears that one of these fans - Helen Barclay - a hardcore Kate Middleton fan - has taken her admiration to a seemingly obvious conclusion. She has created a smartphone app that promises to help the user identify and copy Kate's style statements.
The app - Kate's Style List - is priced at 69p and is supposed to list what the 30 year old Duchess' wore to each public event, who designed the outfit and where it can be purchased. Barclay claims the idea came to her when she was out shopping for her clothes.
"I love what I do now - I'm absolutely obsessed with Kate's style. Before I made the app, I kept seeing her in magazines and in newspapers and everywhere she popped up she always looked immaculate and dressed appropriately to the occasion," she was quoted as saying in a Daily Mail report.
In fact, Barclay has been so deeply inspired by Kate's fashion sense - she isn't the only one as the Duchess was voted Vanity Fair's World's Best Dressed Woman earlier in the year - that she now counts following her model's fashion and clothing choices her full-time career.
"I'd sort of promised myself that I would give acting a go until I was 30 and then take a step back and decide whether I wanted to carry on," she said, adding, "But when I took a break over Christmas last year I suddenly had the idea for the app while I was out shopping and I've not looked back. A couple of friends helped me to develop it and did all the coding. Every day you can log on and read the latest news story about Kate, what she's been wearing and where to get it."
The 28 year old Barclay is a Hull University graduate in theatre studies and added she did her share of research into Kate's past fashion statements, to better help predict future trends and help users of her app. Interestingly, the app is particularly popular in the US.
"I spend a lot of my time trawling fashion websites and looking at the designers' shows online so I can identify her pieces," she explained, adding, "I also follow a lot of fashion writers on Twitter so I know what Kate will be wearing when she next appears. She mixes high street with designer so you can find a lot of the things she wears in shops such as Reiss and Zara, which is where I buy most of my clothes."
You can follow Helen Barclay and her analysis of Kate Middleton's fashion statements on Twitter - @KatesStyleList.