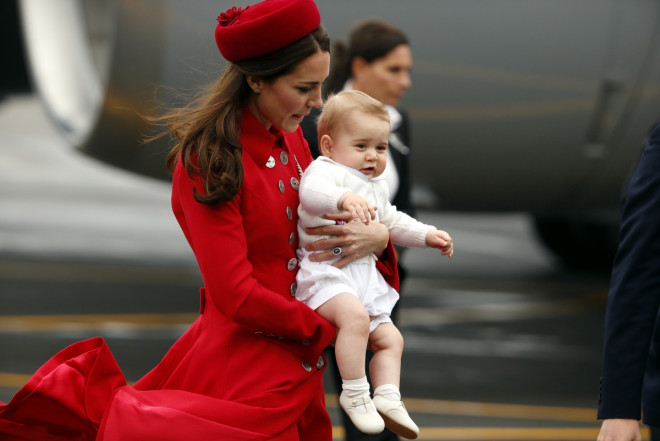 Kate Middleton suffered a slight wardrobe malfunction as she landed in New Zealand as part of the royal couple's three-week Pacific nations tour.
A strong gust of wind blew her dress and coat right up, catching the Duchess off guard as she stepped down the airplane with her son, Prince George.
The Duchess of Cambridge clearly did not expect the tour to start on such a note.
"Although she looked perfectly put together in her red ensemble, a strong burst of wind blew her coat wide open and her dress right up, putting her svelte legs, (and almost much more!), on full display," reported Hollywood Life.
The Duchess is known for her conservative and chic fashion sense but she almost showed off way more than she bargained for as she made a grand entrance, coming off the plane at Wellington Airport in New Zealand on 7 April to kick off the three-week royal tour.
See the image below: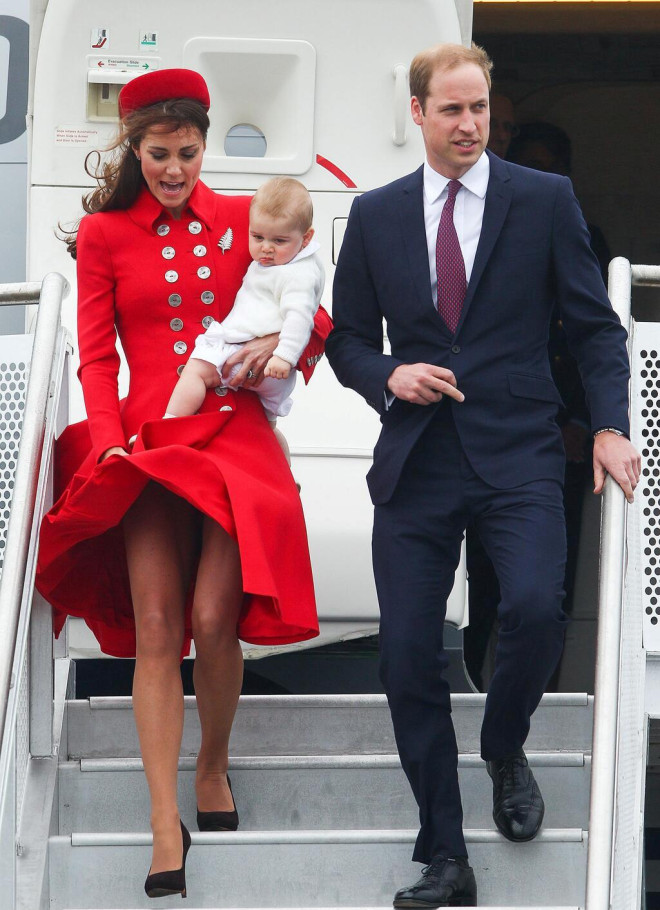 Middleton, caught off-guard, quickly put her hand out to straighten down her dress before it could get worse. Her face seemed shocked by the strong gust of wind, but it looked like she handled the incident well, according to the HL report.
Although the royal selected a dress and coat with a modest neckline, she wound up showing off every inch of her legs thanks to the wind. Talk about making a memorable entrance!
This is not the first time the Duchess has been a victim of wardrobe malfunction. During a royal tour in 2011, she practically flashed her entire backside.
Barring the narrowly avoided malfunction, not a hair was out of place as Middleton touched down in New Zealand. While most people would be tired after such a long flight, the royal family looked amazing.
Click here to see pictures.