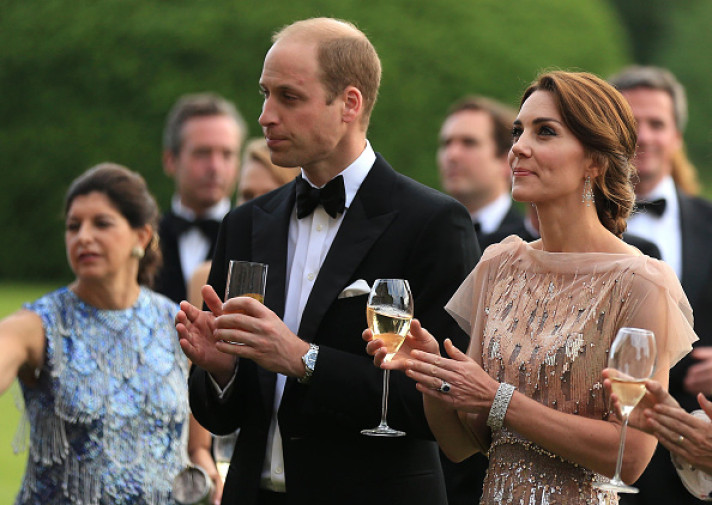 Kate Middleton had a night off from cooking duties as she and Prince William attended an exclusive country gala dinner. The Duke and Duchess of Cambridge were attending the fundraising event in aid of East Anglia's Children's Hospices (EACH), of which the Duchess is patron.
Guests reportedly paid £10,000 to rub shoulders with the royals as they dined on a five course meal created by five Michelin star chefs, namely Galton Blackiston, Sat Bains, Claude Bosi, Tom Kerridge and Mark Edwards. And apparently, Prince William was only too glad to skip his wife's cooking for one night.
"William has to put up with my cooking most of the time," Kate joked as she chatted to a guest. "It's the reason I'm so skinny," the prince commented.
Dressed in a recycled blush-pink Jenny Packham gown, that she wore five years ago to a another charity gala dinner, Kate chatted with the chefs before a champagne reception outside on the manicured lawns. Meanwhile William, who is president of the English Football Association (FA), was talking football with French chef Claude Bosi.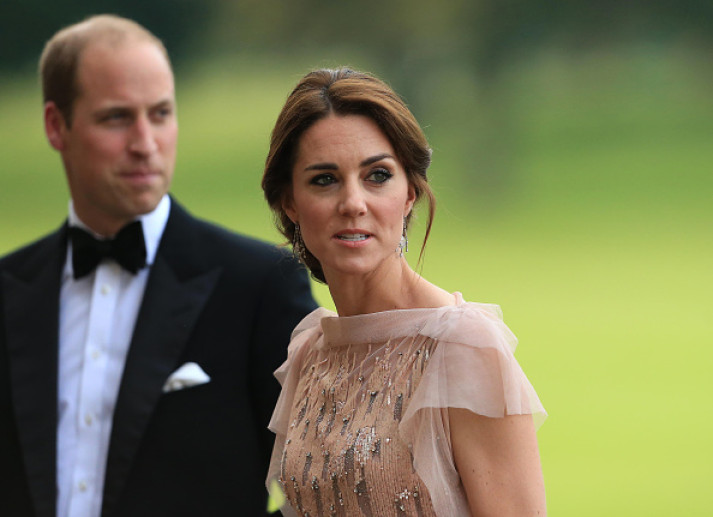 The gala dinner was held in support of East Anglia's Children's Hospices' appeal to build and equip a new children's hospice for families in Norfolk. The 'nook' will be constructed on a five-acre woodland site in Framingham Earl and will offer a hydrotherapy pool, music studio, large rooms for on-site family support groups, larger and more accessible outside space for children to explore and play and also private rooms for one-to-one counselling.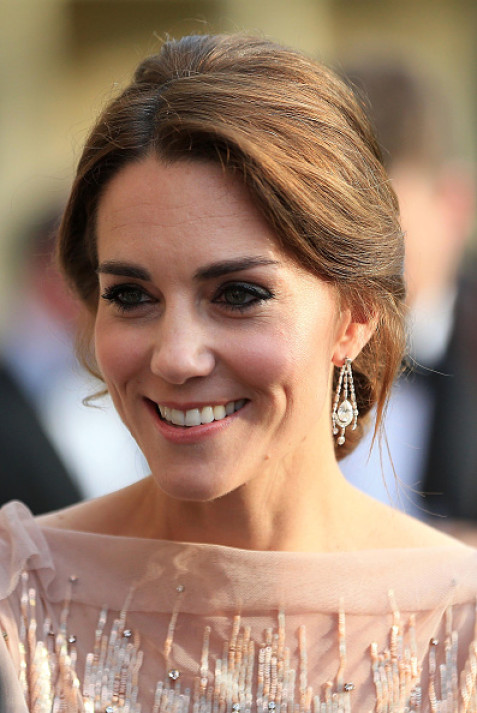 Kate is the Royal Patron of EACH, which supports families and cares for children and young people with life-threatening conditions across Cambridgeshire, Essex, Norfolk and Suffolk.The organisation currently offers care and support to more than 700 children, young people and family members.
Highlighting the achievements of the charity, EACH Patron and event organiser, Emma Deterding, said: "Having been a Patron of EACH for over 25 years, I am proud to be part of something so inspirational. I have seen at first hand how incredible and important the development of the children's hospice movement is since its beginnings in the 1980s.
"I continue to be amazed by how hard EACH works to ensure that hundreds of children with life-threatening conditions and their families in East Anglia get the best care possible. The passion and commitment that the staff demonstrates and the care they offer both in the hospices and the community is inspiring and humbling in equal measure.
"I would like to thank Their Royal Highnesses, The Duke and Duchess of Cambridge, for agreeing to join us for this amazing evening."
In November 2014, the Duchess attended the launch of the £10million fundraising appeal to build. The charity has so far raised more than £2.5million towards the appeal.