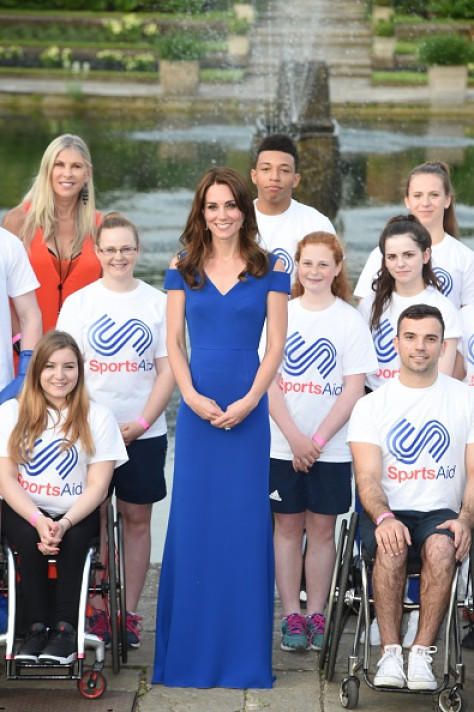 Kate Middleton was playing hostess as she welcomed guests to Kensington Palace for a special banquet to mark SportsAid's 40th anniversary. The Duchess of Cambridge who has been a patron of the charity since 2013, met with the young ambassadors and athletes, who will be competing in the forthcoming Rio 2016 Olympics.
Known for being a keen sports enthusiast herself, the Duchess has previously attended workshops supported by SportsAid which provides financial support and resources to young hopeful British athletes.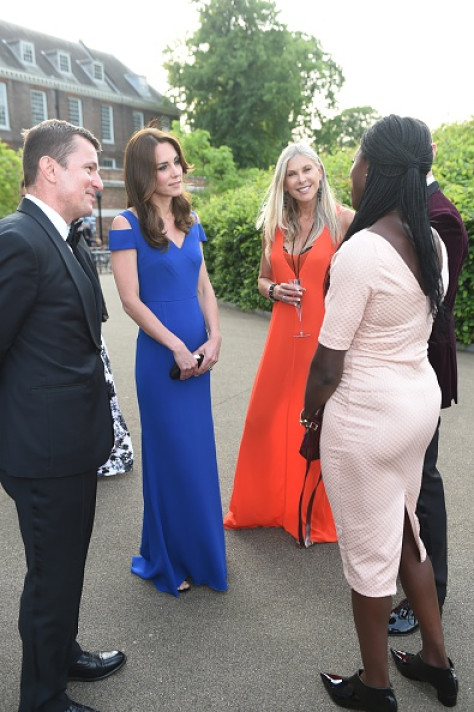 Speaking about the "intimate banquet", a spokesperson for SportsAid told Mail online: "The event will allow us the opportunity to showcase the work that SportsAid is doing and to encourage our guests to support the next generation of British athletes.
"This event will help us raise awareness and funds for SportsAid by inviting a select group of guests and partners to attend this exclusive event within the grounds of royalty."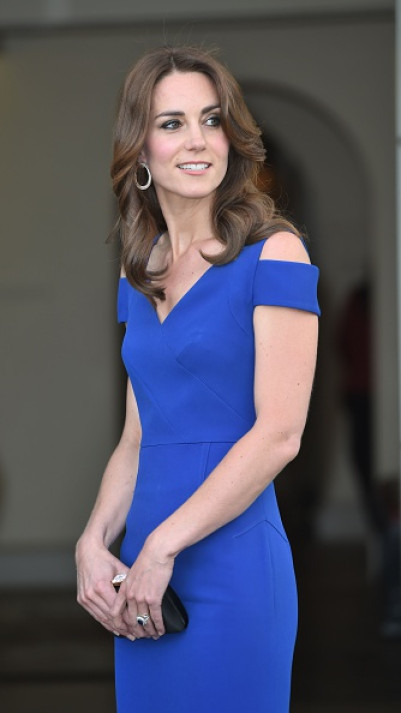 Looking effortlessly stylish a blue Roland Mouret gown the Duchess personally greeted guests including former Olympics swimmer Sharon Davies and British track and field athlete Christine Ohoruogu.
Kate also met some of the aspiring Olympic athletes who have benefited from SportsAid. There was 18-year-old boxing hopeful Chantelle Reid who received a "Backing the Best" grant and she said the Duchess was keen to learn her personal story. "I told the Duchess how much SportsAid has helped me with my funding, physio and nutrition.I get around £5,000 a year and I really hope to make it for Tokyo 2020."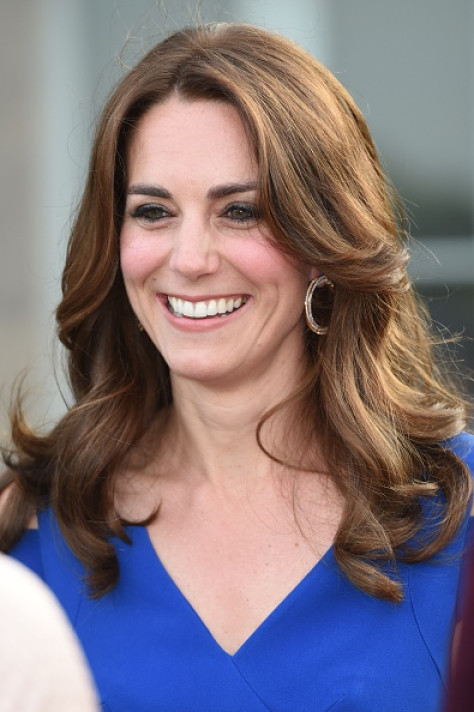 Other alumni to have benefitted from SportsAid include Jessica Ennis-Hill, Mo Farah, Tom Daley, Denise Lewis, Chris Hoy, Steve Redgrave and Ellie Simmonds.
.