Now that Clarence House has announced Prince William and Kate Middleton's visit to India, fashionistas could be curious about the duchess' wardrobe - whether it will also have traditional Indian dress. We will have to wait till next spring for an answer.
"Their Royal Highnesses the Duke and Duchess of Cambridge will visit India in the spring of 2016," the palace said in a statement. "The visit is being undertaken at the request of Her Majesty's Government and will be the first time The Duke and Duchess have visited the country." Details of the royal trip, including the dates, the number of days, and those accompanying Kate, as well as the itinerary will be confirmed in early 2016.
Expectations about Kate donning Indian dress during the visit arise in the wake of Samantha Cameron's all-Indian avatar during Prime Minister Narendra Modi's visit to Britain. Samantha Cameron wore a crimson red saree during a welcome rally for Modi at the Wembley Stadium. She completed her Indian get-up by putting a jewel 'bindi' (decorative mark) on her forehead.
While in India, Kate is expected to evoke memories of Princess Diana who visited the nation for the first time in February 1992 along with Prince Charles. Though the Princess of Wales did not wear full Indian attire during her visit, she donned a Mughal-inspired pink slubbed silk evening gown and bolero designed by Catherine Walker, a favourite of Kate as well.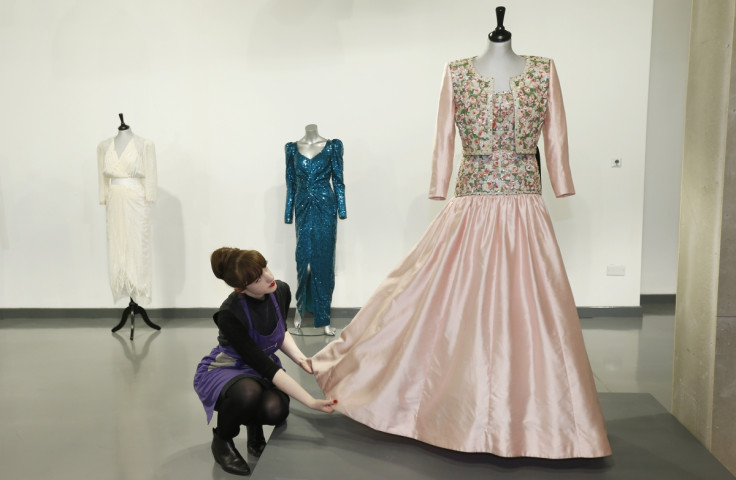 On several occasions, Kate has worn traditional dress during official overseas trips. During her visit to the Solomon Islands in the Pacific in September 2012, the Duchess of Cambridge sported a traditional batik printed outfit – a vibrant pink and orange combination strapless dress.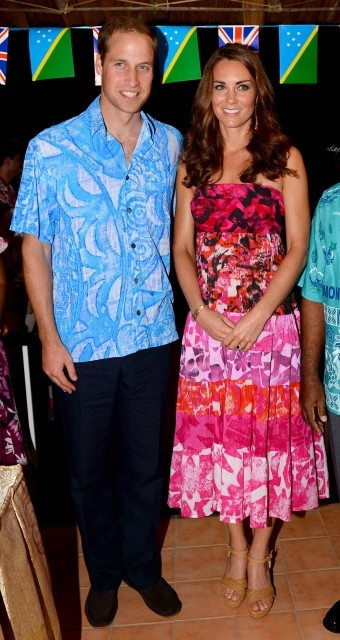 Visit to India will be William and Kate's first trip abroad since their USA trip in December 2014 when the duchess was pregnant with Princess Charlotte. The royal couple have not confirmed if they will be accompanied by Prince George and Princess Charlotte on the trip.