Kate Middleton never fails when it comes to her fashion choices, so it was not a shock when the Duchess of Cambridge looked incredible as she welcomed president Barack Obama and first lady Michelle. After a busy trip to India and Bhutan, the Duke and Duchess of Cambridge were shadowed by Prince Harry as they happily greeted the Obamas at the entryway of their beautiful 22-room private apartment, on the evening of Friday, 22 April.
The international fashion icon made a brave choice for a rainy day as she wore a three-quarter-length blue and pink printed dress by LK Bennett. Kate revealed her slender body by matching her £325 ($468.10) long sleeved silky dress with a pair of suede blue pumps.
Meanwhile, Michelle, went for a classic chic look, pairing a nude top, lace skirt and knee-length coat with her matching pair of nude-colored pumps.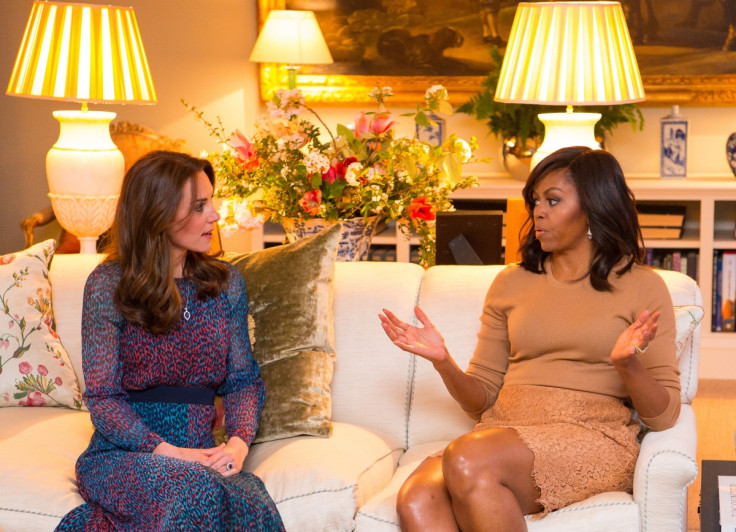 Both women kept their accessories to a minimum with the men all suited and booted.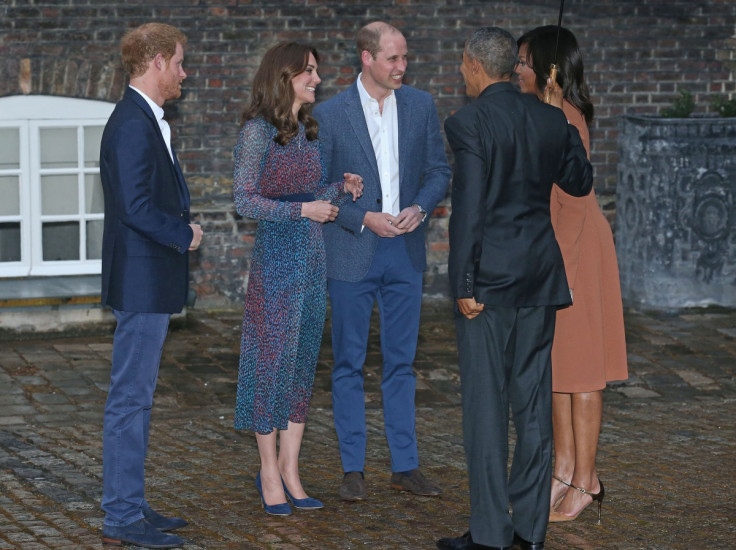 Earlier in the day, the Obamas flew by helicopter from the US ambassador's residence in Regent's Park to Windsor Castle for lunch with the Queen and the Duke of Edinburgh.