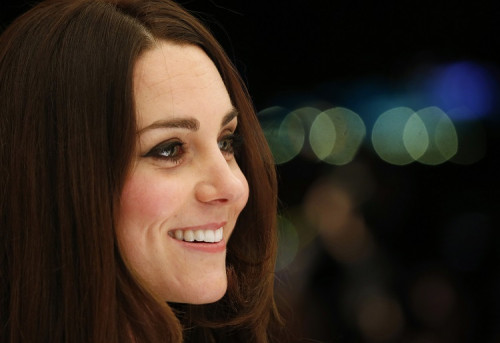 Having shown her innate abilities to rule in fashion, Kate Middleton now has taken up a new role that is yet to reveal her other hidden talents.
Reports have it that the Duchess of Cambridge is penning her thoughts down to paper.
The 32-year-old Catherine is writing the foreward to a book on the life of RAF wives.
The book named Living in the Slipstream: Life as a RAF Wife, is a collection of stories penned by the wives of Royal Air Force servicemen, the Vogue Australia reported.
In the foreward, the Duchess is expected to provide some insights of her life with the Duke of Cambridge, who served more than seven-and-a-half years of full-time military service until October.
Prince William retired as search and rescue pilot to concentrate on his works on charity and conservation. As a first step since his retirement from RAF, William has joined a ten-week course on agricultural management at the University of Cambridge.
Kate's Life as a RAF Wife in Wales
In the book, Kate may write about her personal anecdote of living in RAF Valley in Anglesey along with William and also sometimes living alone in Kensington Palace, away from her prince.
The Duke of Cambridge stayed in Anglesey since January 2010, when he joined the RAF as a rescue pilot, until his retirement.
Kate Middleton moved into the Anglesey house after marrying William, though they are said to have stayed in the same house during the initial years of their relationship.
Most recently, Kate took Prince George to Anglesey to be with William a few weeks before his military service ended.
William and Kate lived in a rented house on the Isle of Anglesey. They have often called Anglesey as their "first home together."
The book having Kate's account of her life as a RAF wife releases in May.