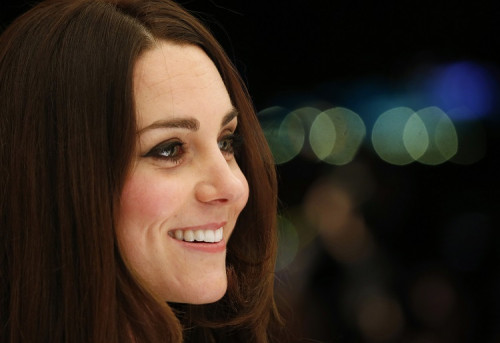 Whether you are a Royal Family fan or not, there is no doubt that the Duchess of Cambridge is one of the world's more lucrative brands for companies to latch onto.
Global firms don't even need to do very much to promote some of their products, as all they need is for her to engage in her 'promotional tour,' which effectively equates to just existing.
As Princess Kate Middleton celebrates her 32nd birthday, it not only marks a milestone in her life on earth but also in the years she has become the unwitting cash cow for products across the globe.
From eyebrow kits to hockey sticks, Princess Kate has reeled in piles of cash for hundreds of companies around the world, even before she became a royal.
In 2011, Kate's engagement outfit prompted a 45% rise in pre-collection sales for Issa's autumn/winter range from the previous year.
Designer Daniella Helayel admitted the £385 blue gown chosen by Kate for her official engagement announcement had boosted the firm's profile.
For the wedding itself, sales for Alexander McQueen rocketed by 29% after the firm's creative director Sarah Burton designed Kate's dress.
But it's not just about what she wears, her immaculate visage and hobbies seems to also do the trick.
For example, in 2012 when Kate stepped out at the Diamond Jubilee garden party, fashion magazines reported that eyebrow kit sales spiked by 60%.
The same year, after Kate Middleton was pictured playing hockey, sales of the sporting equipment also soared.
Littlewoods revealed that its website saw a 238% surge in hockey stick sales with shin guard sales up 114% and even hockey bags up by 89%.
After becoming less hockey and sports orientated and more in the family way, Kate sent Seraphine maternity clothes sales into a frenzy.
The small London-based maternity clothing company was estimated to have borne a 50% rise in turnover, from £5.2m in the year to the end of March to £8m in the current financial year.
Once Prince George was born in 2013, the Royal birth alone had already raked in an estimated £240bn for the British economy, following Centre for Retail Research data illustrating the royal's power over increasing merchandise, tourism and souvenirs sales.
After she was seen buying a white 'moses' basket from the exclusive Blue Almonds baby boutique in London's South Kensington, Asda's £35 version were flying off the shelves at the rate of a 57% increase in the immediate aftermath.
When joining her husband Prince William in their chauffeur driven Bentley, the car group revealed that the "Wills and Kate Effect" helped boost sales of its £250,000 Flying Spur from wealthy clients in China.
But it's not just about what Kate Middleton wears or what products she uses, giving her a verbal bashing works wonders too.
In the immediate aftermath of the author Hilary Mantel criticising the Duchess of Cambridge for being "machine-made" and "gloss-varnished," during her controversial 'Royal Bodies' lecture last year, her 2010 Man Booker prize-winning novel Wolf Hall, surged up the charts to number 11 slot.
Her sequel, Bringing Up the Bodies, was not far behind at number 28.