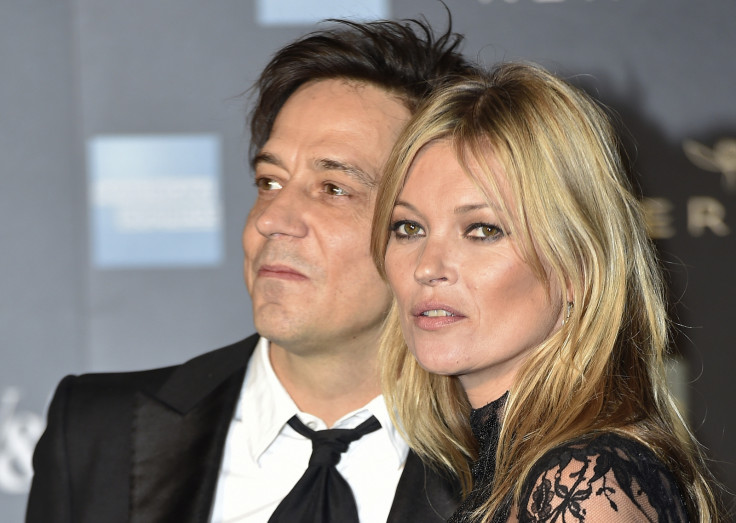 It may be officially over for Kate Moss and husband Jamie Hince as reports claim the estranged couple have divorced. The former couple are said to have reached a separation agreement out-of-court in order to avoid a public "spectacle". A source now alleges that Moss is planning to marry her rumoured boyfriend Nikolai von Bismarck.
Moss, 41, and The Kills frontman tied the knot in Gloucestershire on 1 July 2011 in front of family and celebrity guests such as Naomi Campbell, Bryan Ferry and Sadie Frost. However, the couple are said to have split in July 2015 after four years of marriage.
Revealing details of their allegedly secret divorce, a source told The Mirror: "They reached an agreement some time ago, and neither of them wanted to make a spectacle of this. Instead, they agreed things between themselves and have quietly made the split formal without going through any sort of high profile legal battle."
The publication also claims that Moss has described herself as "divorced" when discussing her relationship status with friends.
The British supermodel has reportedly maintained the bulk of the couple's wealth as she had greater financial stability when they married. Hince, 47, is said to have kept hold of various items accumulated throughout their marriage including art work.
The Sun reports that with her divorce finally settled, Moss is now planning to wed her boyfriend Count Nikolai von Bismark. The pair are said to have dated for a few months but their romance has allegedly gotten serious. An insider told the publication : "They fell in love with Greece after jetting there last month and got the ball rolling by planning the wedding while out there."
In July, it was also reported that Bismarck had presented Moss with a ring during a holiday in Venice. Restaurant owner Giovanni Fracassi told The Mirror at the time: "He [Nikolai] shouted out 'Ti amo', and then went down on his knee. It was very romantic. He took out a ring and it was funny because he said it's for after she is divorced. They were very much in love and she seemed so happy, I never saw her so happy before."
IBTimes UK have reached out to Moss' rep for comment.