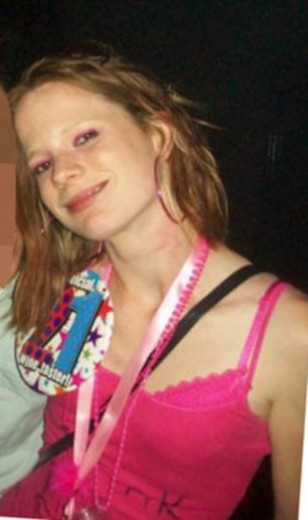 A young mother killed one of her two sons, then leapt to her death from a Dartmoor beauty spot with her second son on her shoulders, police believe.
Katharine Hooper, 24, was last seen alive on the morning of 12 July, walking around the Haytor granite outcrop on Dartmoor, Devon, a landmark that offers panoramic views of the area and draws thousands of visitors and tourists a year.
The bodies of the two people were found at the bottom of the rock, and airlifted to hospital, where they died. Police initially believed the fall could have been an accident, but after forcing open the door of the family's home in Paignton, 17 miles away, they found the body of her two-year-old son, and have launched a murder investigation, with Hooper as the only suspect.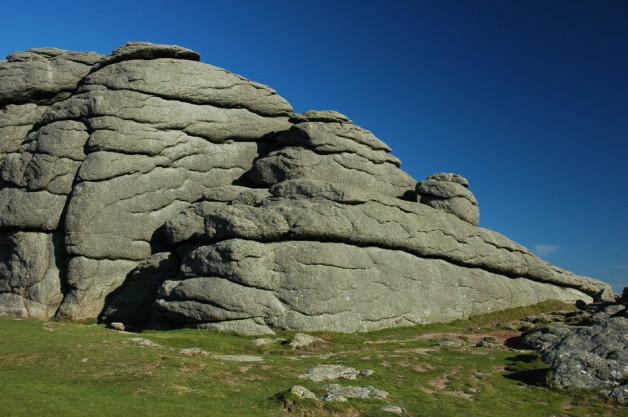 Neighbours yesterday described their shock, and said that Hooper had just been getting her life together after a period of turmoil in which her children - Joshua, aged five, and Sam, aged two - had been taken temporarily into care and she had been forced to give up her job in a hotel following a blazing row with the children's father.
Hooper went missing in May following the bust-up, prompting Devon and Cornwall Police to launch a search, before she was found unconscious in a field.
Her children were taken into care and returned to her only two weeks ago.
"She was a lovely woman. She was good-looking, chatty, funny, she would play with the kids outside a lot. She was generally just a lovely lady," said neighbour Jonathan Grant, 28.
"This is a massive shock to us, it hasn't sunk in yet. They were very sweet, very well behaved boys."
He added: "I am horrified what has happened. Kat could not drive so I don't know how she got up to Haytor with Joshy. It's a mystery.
"Samuel was meant to be starting his first day at the local nursery yesterday. The boys were lovely and played with my girls. Kat was bubbly and laughing and had come out of her shell."
His partner Tracey Cole, 42, described how Hooper had struggled financially. She said: "Kat did not have a lot of money and she asked me if I could look after her cat as she could not afford to keep it."
Yesterday, an area of Haytor was cordoned off while police investigated.
Detective Superintendent Paul Burgan, of Devon and Cornwall Police, said: "We are keeping an open mind about all three deaths, but at this stage we are not looking for anyone else in connection with the incident."