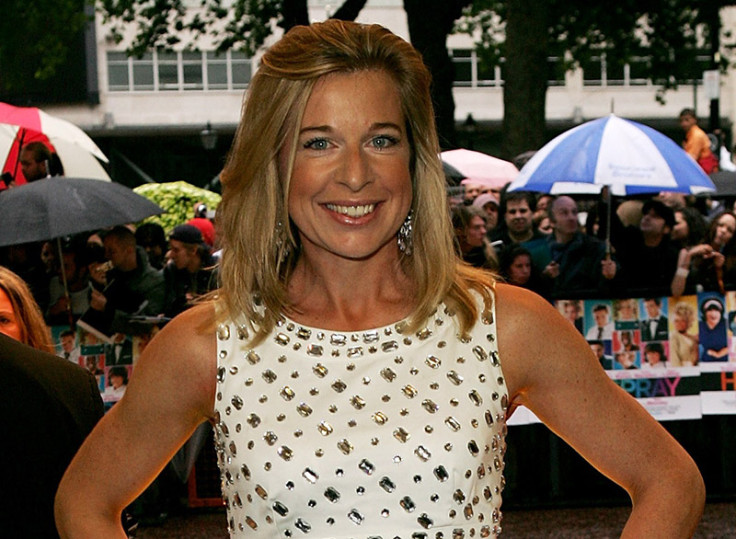 Outspoken television personality Katie Hopkins is set to host her own opinion programme on TLC, which sounds like it's going to be a cross between Mock The Week, Loose Women and Room 101.
The talk show, which will be called If Katie Hopkins Ruled The World, will see the unpopular 40-year-old invite comedians and celebrities to discuss various current topics and voice their thoughts on each.
Issues will apparently include anything that will undoubtedly spark controversy from class, money and politics to family, sex and relationships.
After viewpoints are discussed by the famous guests, "moderator" and "high profile experts", rules regarding these issues for every day-to-day life will be thought up by members of the panel and then it's up to the studio audience – in Katie Hopkins' world at least – whether they are thrown out or adopted.
Since being propelled into the limelight following her stint on Lord Alan Sugar's reality-competition series The Apprentice in 2006, Hopkins has featured on many well-known television shows including Four Weddings, This Morning and even Celebrity Big Brother.
Head of TLC in UK and Ireland Clare Laycock said of the show: "Views will be questioned, rules will be disputed and opinions will be opposed in what promises to be an exhilarating watch – perfect for TLC."
The format was developed by Big Minded, the creator of ITV2's Celebrity Juice and the widely-criticised Dapper Laughs: On The Pull, and Mentorn Media, the originator of BBC1's Question Time.
Hopkins realises that the show might cause quite a stir. "People often tell me that I say the things they think but don't have the courage to say," she confessed. "In this new show I'll be the little voice inside their heads! Join me, and let's see what would happen if Katie Hopkins ruled the world. It could get messy."
"Love her or loathe her, everyone has an opinion on Katie Hopkins," Sarah Thornton, TLC vice-president of production, stated.
"Her points of view get us all talking. I'm looking forward to working with Katie, Big Minded and Mentorn Media on what will no doubt be a bold and lively debate where Katie's claims can finally be challenged in a comedic, cheeky and brilliantly fun format."
If Katie Hopkins Ruled The World is set to air sometime in August of this year.