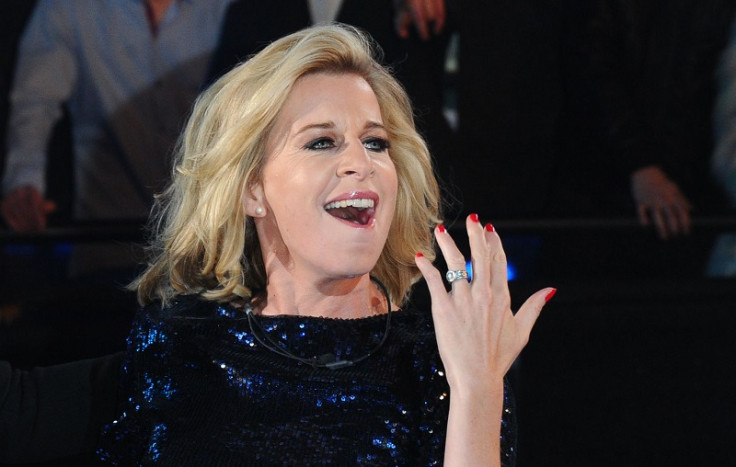 Police are considering the 'incitement to hatred' allegations against Katie Hopkins and The Sun newspaper after her "xenophobic" comments comparing migrants to "cockroaches".
The Society of Black Lawyers wrote a strongly worded letter to the Met Police Commissioner Bernard Hogan-Howe calling for Hopkins and The Sun's editor David Dinsmore to be immediately investigated under the Public Order Act 1986 after reading her "offensive" rant on migrants last week.
In her column dated 17 April she described the crisis of the migrants fleeing Libya as "cockroaches" who should all be shot at with "gunships" to prevent them from landing on shore.
The society's letter stated: "The recent comments by The Sun journalist Katie Hopkins, authorised for publication by her editor and senior staff, are sadly some of the most offensive, xenophobic and racist comments I have read in a British newspaper for some years.
"These comments comparing the African migrants fleeing Libya to "cockroaches", almost certainly all "trafficked" persons facing intimidation, violence and extortion at the point of departure represent some of the most vulnerable people in international law at the present time. Many will have legitimate claims for asylum under the 1951 Geneva Convention."
It continued: "The Society of Black Lawyers (SBL) therefore requests that this matter is investigated as a matter of urgency under the Public Order Act 1986. I am aware that this section requires some intention but given the scale of the tragedy currently unfolding, the likelihood some of these migrants may already be in the UK having fled during previous months or likely to land here in due course these comments can amount to incitement to racial hatred."
The society said it would also be petitioning the International Criminal Court to carry out an investigation into these comments under "the provisions of incitement to commit crimes against humanity".
A Met Police spokesman said: "We can confirm we have received allegations of incitement of racial hatred following an article on 17 April.
"The matter has been passed to Assistant Commissioner Patricia Gallan's Specialist Crime and Operations Directorate for consideration. There have been no arrests."
The agent for Katie Hopkins was not available for comment.
A spokesman for the newspaper said: "The Sun has not received any communication from either the Met or the ICC."