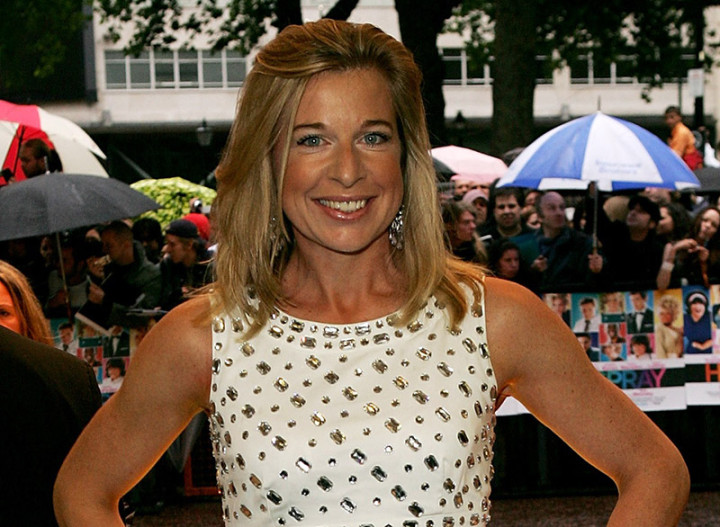 Outspoken former Apprentice contestant Katie Hopkins is reportedly gaining three stone so she can lose it again for a new TV show about people with obesity.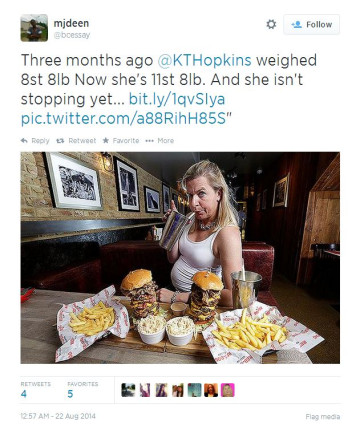 Hopkins is known for her controversial comments on Twitter and talk shows regarding weight, class, women and children's names.
Recently Hopkins said she would not employ an overweight person and that "every fat child lives in the shadow of a fat parent".
She has also been involved in Twitter spats with celebrities including Lily Allen and stars from The Only Way is Essex about their weight.
Now, in a two-part documentary, Hopkins will show how she managed to gain three stone before dramatically losing it in an effort to back up her controversial views on weight loss.
She said: "Britain is eating its way to obesity and struggling to do anything about it. But in the vast majority of cases, the solution is simple.
"Overweight people should eat less and move more and stop blaming everyone else for problems they can control. To prove that losing weight is not as hard as some people make out, I'm going from underweight to overweight and back."
A spokeswoman for TLC, the American TV channel that will broadcast the show in the UK, says: "Katie has been very outspoken about her prejudices towards overweight people. This documentary will confront her attitudes and put her beliefs to the test, by following her own physical and emotional journey as she gains and loses weight, whilst exploring the broader issues of body image in our society."
But health concerns have been raised about gaining weight and then losing it quickly, or 'yo-yo dieting'. Some medical advice websites say it can lead to a shortened life expectancy and increased risks of cardiovascular disease.