Katy Perry Engaged to John Mayer? Heart-Shaped Ring Sparks Rumours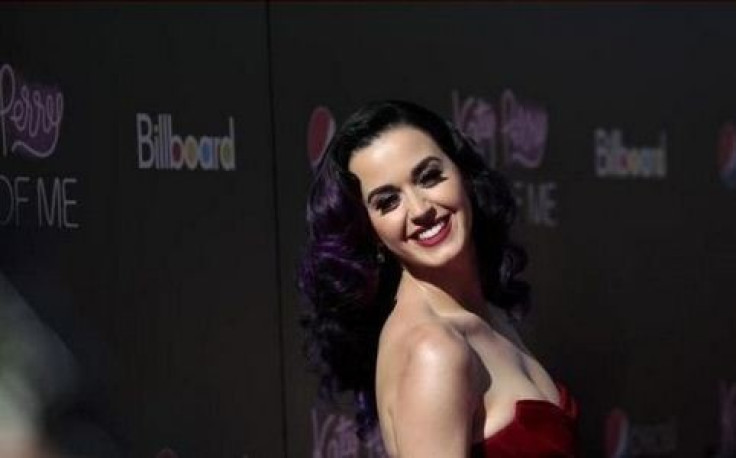 American pop star Katy Perry has sparked rumours she is engaged to fellow musician John Mayer, after she was spotted wearing a heart-shaped ring. Perry, who was recently named Billboard magazine's Woman of the Year, was out for a Valentine's Day dinner with Mayer at the Vincenti restaurant in Brentwood.
According to a report in The Sun, the 28-year-old singer was first spotted wearing a ring at the Grammy Awards. Although the couple had a brief break-up shortly after they first got together last year, things have been getting serious lately.
Mayer, who has previously dated Jennifer Love Hewitt, Jessica Simpson, Jennifer Aniston and Taylor Swift, and has a reputation as a Casanova, also seemed to be serious with Perry.
"I don't feel like I'm in a celebrity relationship," Mayer told Anthony Mason during an interview on CBS Sunday Morning, "For the first time in my life I don't feel like I'm in a celebrity relationship. I really don't. I'm not in a high profile -- I know it's high profile. It's hard to explain . . ."
"...I'm saying that for me it feels like something that's very human," he explained.
Mayer also said that he wants to settle down and get married.
"Of course. I mean, I'm still the kid from Connecticut. That's what you do," he added.
Perry was previously married to comedian Russell Brand but divorced after 14 months of marriage. She was also involved, briefly, with Robert Ackroyd, of Florence + The Machine.
Finally, Mayer and the Firework singer also had a romantic dinner with Perry's parents, after the Grammys show, at Mr. Chow in Beverly Hills, Hollywood Life reported.
"Katy has never been happier. She's in a really good place with John. Katy's parents also really like John. They prefer him over Russell. They thought Russell was too temperamental," a source said.
© Copyright IBTimes 2023. All rights reserved.