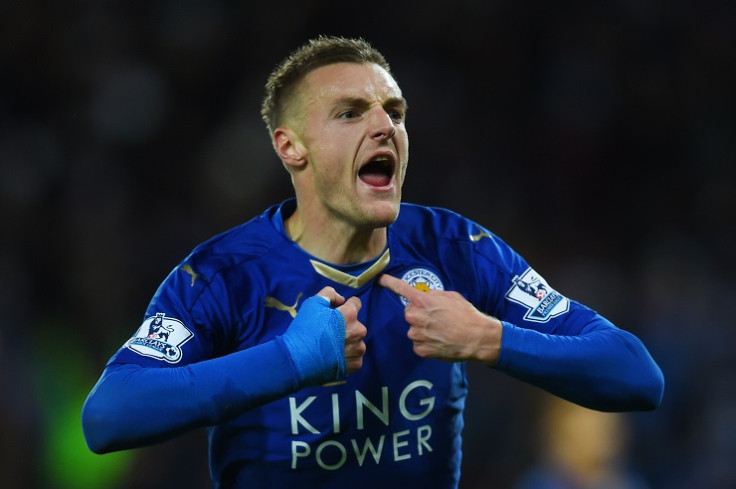 England footballer Jamie Vardy has attacked Twitter trolls after they posted "shocking and vile" sexual threats against his one-year-old daughter. The abuse came after the Leicester City striker's fiancé tweeted a picture of their toddler wearing a Foxes football shirt ahead of their match with Southampton on Sunday (3 April).
A series of sexual threats were then made on Twitter in response to the pictures. Vardy branded them "shocking and vile", while fiancé Rebekah Nicholson replied to one tweet saying: "There are no words for people like you! You need locking up."
Other Twitter users also slammed the abuse. One said: "The tweets directed at Jamie Vardy's daughter are disgusting. Petty football fans who's only comeback is to target an innocent child." Another added: "The tweets concerning Jamie Vardy's daughter are an absolute disgrace. Ban these disgusting people from football completely and more."
A spokesman for Leicestershire Police said on Monday it was probing whether an offence had been committed. They said: "Leicestershire Police is investigating a report of malicious communication being sent via social media. A report was made today (Monday 4 April) of an abusive message being received yesterday evening (Sunday 3 April) by a woman on Twitter.
"Enquiries remain ongoing and the force is liaising with Leicester City Football Club."
Leicester City football club also branded the abuse "shocking", with a spokesman saying: "We have offered our full support to Jamie and his family in dealing with this shocking abuse and referred the matter to the police."