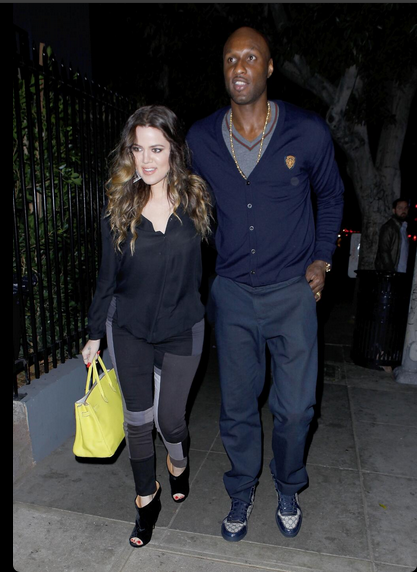 Khloe Kardashian is about to put an end to all speculations regarding her divorce with Lamar Odom.
Ever since reports surfaced about the reality show stars getting a divorce, rumours started circulating on whether or not they will actually go through with it. But it appears Kardashian is following in the footsteps of her big sister Kim by ending her marriage on the reality show.
Her emotional decision to walk away from Odom will air during the upcoming episode of Keeping Up With The Kardashians, reports Hollywood Life.
"Khloe can't fight back the tears when talking to Kim and Kourtney Kardashian about what to do with Lamar. After months of everyone speculating about their relationship, Khloe finally admits that it's time to be honest with the world and admit that she's walking away from her marriage," states the report.
Odom recently told Us Weekly, "I love my wife. She'll always be my wife, no matter what."
But according to a Hollywood Life insider, it doesn't seem like the relationship will work out.
"They are not getting back together, no way," says the insider.
Odom's statement also reflected that the former NBA star may still be holding out hope, "We don't know that the divorce will go through."
However, the Kardashian star seems pretty clear regarding her stand on the divorce.
The Keeping Up with the Kardashians upcoming episode titled The Courage to Change will be aired on March 9, 2014. The episode will also feature Rob's health and Kourtney's Arizona getaway with Scott Disick, apart from Khloe Kardashian's big divorce revelation.