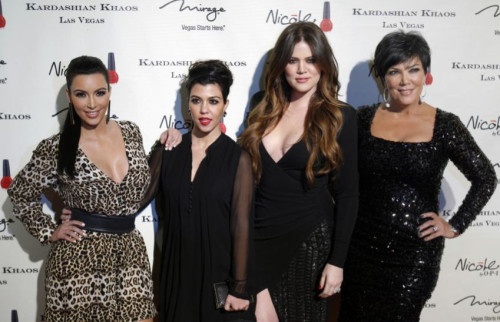 UK 'stalkers' seem to be bothering Kris Jenner and Rob Kardashian of Keeping Up with The Kardashians fame. The reality show stars expressed their annoyance through their Instagram accounts, earlier this week.
According to a report in EntertainmentWise.com, the Kardashians posted about how many UK fans attempt to FaceTime, call and text them. They likened the attention to '#stalkerstatus.'
"And these are just SOME of the face times!!! Look! 17 tries!!! Wait till you see the missed calls and texts who does this???!!!! Can't even use my phone! @robkardashian what should we do? Help!!!!!" she captioned the photo.
Rob also posted a similar photo to his Instagram account but later deleted it. "Damn +44s" Rob tweeted, referring to callers whose numbers start with the UK's country code, states the report.
The reality stars, however, did not mention anything about how the UK based callers were able to obtain their mobile numbers. Apparently, some of the callers were quite persistent and one of them went as far as calling Kris 34 times within a four-hour period to talk to her.
While certain British fans might have ended up annoying Kris, it doesn't affect her love for London. The entire Kardashian clan spent several days in London last April, sightseeing, shopping and dining in the city's swankiest restaurants, reports EntertainmentWise.com
Meanwhile, Kris' daughter Khloe is not letting her much publicised divorce from Lamar get the best of her.
As per a Hollywood Life report, after going through a bad and messy phase in her married life, Khloe is now open to new possibilities when it comes to matters of the heart.
"Khloe is determined to find love again. She doesn't want to stay in a negative place and is working on forgiving herself and Lamar for everything that went wrong," a friend of the Kardashian family tells HollywoodLife.com
Talking about her Valentine's Day plans, the friend said, "For Valentine's Day, she wants to be with her family and close friends. Valentine's for her is about love, not necessarily romantic love. She's all about loving herself right now, and treating herself like a princess, instead of waiting for a guy to do it," the friend says.