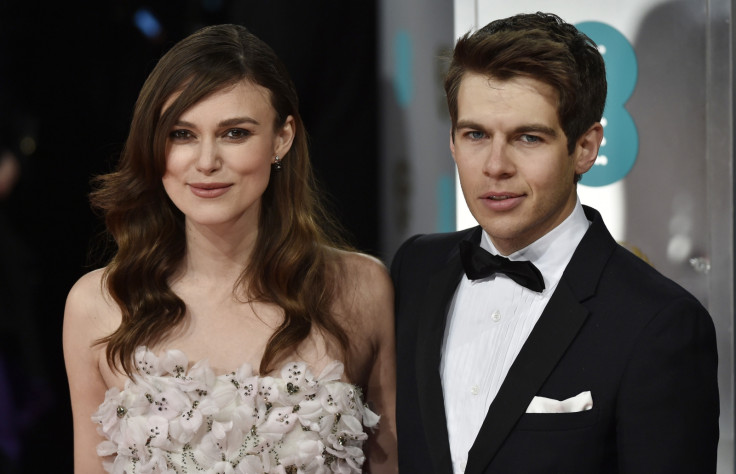 She is said to be worth millions as a Hollywood actress, but a new report claims that Keira Knightley's musician husband James Righton is struggling financially.
The former Klaxons' keyboardist, whose baby daughter with Knightley was reportedly born in May, is said to have been having "difficulties" with money since his band went on hiatus.
A source told The Sun: "It's been a difficult year for James with Klaxons breaking up. But he is positive he can turn things around."
The newspaper reports that the musician earned just £5,000 throughout 2014. Additionally, his company Galloping Faster, which he started with his Klaxons bandmates Jamie Reynolds and Simon Taylor-Davis, earned just £14,844 in the 12 months leading up to March 2014.
According to Companies House, Klaxons have assets of £43,252, but are in debt after the musicians reportedly borrowed money from Galloping Faster.
An insider suggests that it is possible the 31-year-old rocker has earned money from other avenues in recent months.
They said: "He is often working on several projects at any given time."
In addition to her lucrative movie career, Pirates Of The Caribbean actress Knightley owns a company, Kck Boo, worth £4.1m.
Klaxons, whose biggest hit was Golden Skans, released their first album, Myths Of The Near Future, in 2007. It won the Mercury Music Prize and reached number 2 in the charts.
Their second LP, Surfing The Void, peaked at number 10 while their most recent record, Love Frequency, reached number 38 in June 2014.
People magazine recently reported that Knightley, 30, gave birth to their first child in May, welcoming a baby girl into their family.