Kellogg's to redesign cereal boxes after being called out for racially insensitive artwork
In the artwork, a lone brown Corn Pop is shown working as a janitor while others are shopping or playing.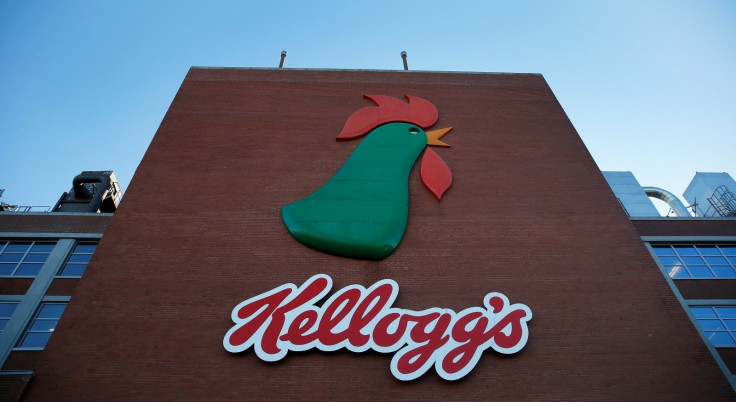 Kellogg's has apologised over racially insensitive artwork on its cereal boxes and said it will soon replace the design.
The artwork depicts cartoon characters shaped like corn kernels thronging a shopping mall. A lone brown Corn Pop is shown working as a janitor while others are shopping, playing in an arcade or bathing in a fountain.
Kellogg's move came in response to a Twitter post about the design by Saladin Ahmed, the author of Marvel Comics' Black Bolt series.
The Battle Creek, Michigan-based cereal and snack maker said on Twitter on Wednesday (25 October): "Kellogg is committed to diversity & inclusion. We did not intend to offend – we apologise. The artwork is updated & will be in stores soon."
Ahmed called out the company on Twitter on Tuesday and asked: "Why is literally the only brown Corn Pop on the whole cereal box the janitor? This is teaching kids racism." In another tweet the author said: "Yes it's a tiny thing, but when you see your kid staring at this over breakfast and realise millions of other kids are doing the same..."
Kellogg's responded on the social media network about five hours later and the swift action won Ahmed's appreciation.
"We take feedback very seriously, and it was never our intention to offend anyone. We apologise sincerely," Kellogg's spokesperson Kris Charles told USA Today.
This is not the first time a product has courted such controversy. In early October, cosmetics and beauty company Dove made headlines after a commercial showed a black woman taking off her t-shirt to reveal a white woman underneath. Another image that has now been removed showed the white woman undressing to show an Asian woman.
Outrage over the portrayal compelled the Unilever-owned Dove to apologise and it tweeted: "An image we recently posted on Facebook missed the mark in representing women of colour thoughtfully. We deeply regret the offence it caused."