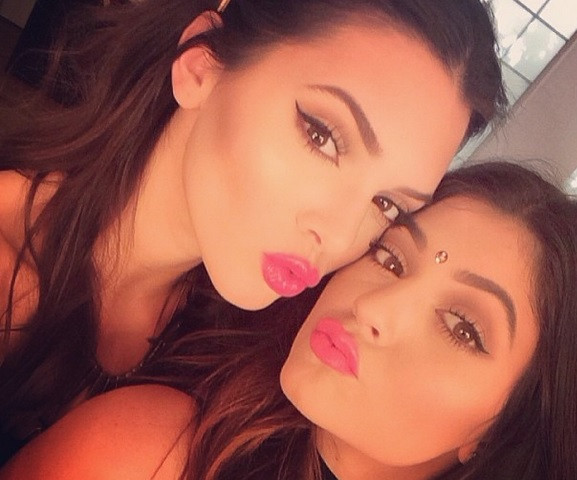 Their reality TV fame has opened doors and offered opportunities that some teenagers could only dream about and now Kylie and Kendall Jenner are turning their hand to book writing.
The duo, who are Kim Kardashian's half-sisters, have released the cover art to Rebels: City of Indra, their futuristic novel which tells the story of "two super-powered girls, Lex and Livia, who embark on a journey together, not realising their biggest danger might be each other."
The eerie image shows a woman and the centre of an eye which is hovering over a metropolis.
Kylie and Kendall will be hoping to emulate the same success as the Twilight saga with their dramatic young adult novel.
"Kylie and I love the creative challenge and are thrilled to have been given the opportunity to share this story," Kendall said.
Kylie added: "We can't wait to share these characters and the world we created with readers everywhere. We are so excited!"
And it seems that Kendall and Kylie are not the only ones vying for JK Rowling's crown as Kim Kardashian is also venturing into the literary world.
The 33-year-old beauty is reportedly working on her first novel, which is loosely based on experiences from her own life in the limelight.
''The book's about the tangled love lives of three sisters with a pushy mum, trying to make it big in Hollywood," a source told the Daily Star.
''The storyline centres on an up-and-coming actress Kai and her sisters - Karissa, who's a wannabe model, and Kayleigh, who's trying to forge a career as a singer."
Rebels: City of Indra, co-written by renowned author Maya Sloane, is scheduled for release on 3 June.