Pope Francis has called on leaders to step up efforts to protect the environment "in a world that continues to exploit, rather than protect, our common home", in his first speech since landing in Kenya on Wednesday (25 November).
The country's capital, Nairobi, is the first stop on the Pope's three-nation tour – his first papal visit to Africa.
During his first speech in the state house, which was hosted by President Uhuru Kenyatta, the pontiff told Kenyans that the environment and natural resources were gifts from God and there was an obligation to protect them for future generations.
His speech comes weeks after a report released by the World Bank showed the impact of global warming is borne unevenly, with the world's poor woefully unprepared to deal with climate shocks such as rising seas or severe droughts.
World 'faces grave environmental crisis'
Kenya, Pope Francis said, is a country "blessed not only with immense beauty, in its mountains, rivers and lakes, its forests, savannas and semi-deserts, but also by an abundance of natural resources".
He praised the people of this land for truly appreciating "these God-given treasures" and for their "culture of conservation". With this in mind, Pope Francis invoked "the grave environmental crisis facing our world."
"We have a responsibility to pass on the beauty of nature in its integrity to future generations, and an obligation to exercise a just stewardship of the gifts we have received," he added.
Repeatedly interrupted by applause, Pope Francis continued: "These values are deeply rooted in the African soul" , adding that "in a world which continues to exploit rather then protect our common home" these morals should also "inspire the efforts of national leaders to promote responsible models of economic development".
On Thursday (26 November), the Pope is expected to deliver a speech at the UN Environment Program headquarters in Nairobi.
Climate change, along with industrial development projects in Ethiopia and population growth, is threatening the livelihoods of Kenya's indigenous Turkana people, Daniel Bekele, Africa director at Human Rights Watch, said.
"It also poses an increased burden on the government of Kenya to progressively realise the rights to water, food, health and security in a non-discriminatory manner," Bekele added.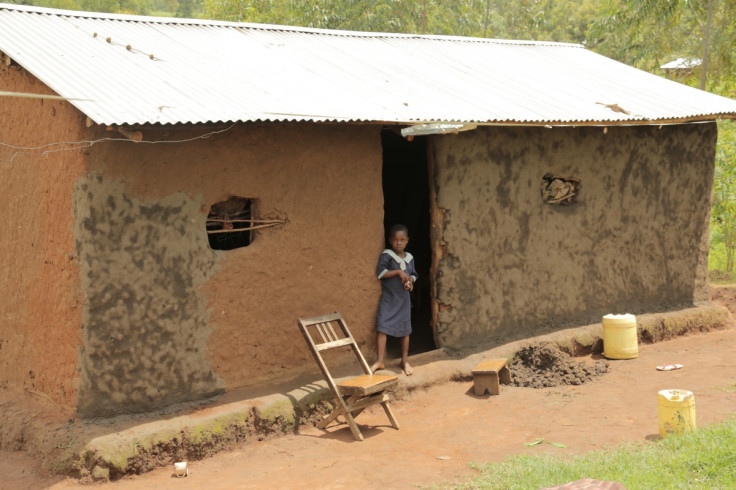 Climate change impact on the poor
The Pope is known to frequently highlight the particular damage that climate change is causing the world's poor.
In September, Pope Francis addressed the General Assembly for the first time in history. His speech to the assembly's 193 member nations focused on climate, poverty and sustainable development.
In his June encyclical on ecology, he also called for the reduced use of fossil fuels to curb global warming. At the time, the pontiff said he wished his encyclical would help create the conditions for new measures to combat climate change when world leaders across the globe meet in Paris for COP21 at the end of November.
How to help poor countries and poor communities deal with climate change is one of the issues that will be discussed when the leaders try to reach an agreement on how to reduce greenhouse gas emissions – ideally so global temperatures do not grow by more than 2C by the end of the century. COP21 will kick off on 30 November and run until 11 December.
Just this month, a World Bank report said that climate change could push more than 100 million people into extreme poverty by 2030 by disrupting agriculture and fuelling the spread of malaria and other diseases.
"They have fewer resources and receive less support from family, community, the financial system, and even social safety nets to prevent, cope and adapt," the organisation said.