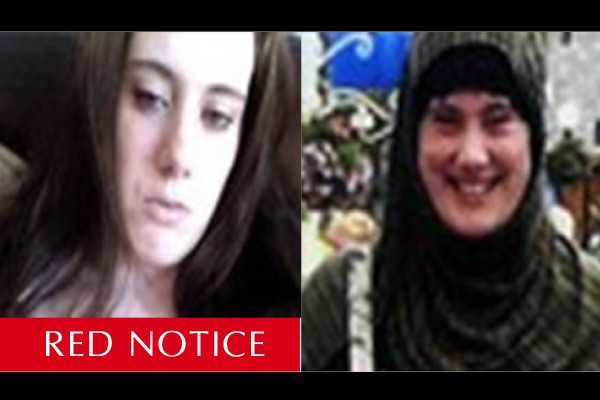 Interpol has issued a wanted persons notice for British terror suspect Samantha Lewthwaite at the request of Kenya.
Lewthwaite, a Muslim convert known in some quarters as the "White Widow", is wanted by Kenyan police for allegedly belonging to a terror unit that planned to stage a bomb attack in the city of Mombasa in 2011.
The notice does not make any reference to the siege of the Nairobi Westgate shopping mall by al-Shabaab militants, despite some reports suggesting that Lewthwaite was involved.
It has also been suggested that several of the militants who perpetrated the attack were still on the run.
Interpol's arrest warrant, known as a Red Notice, automatically forwards a request for the arrest of a criminal wanted at national level by one member state to the other 190 signatory countries.
"By requesting an Interpol Red Notice, Kenya has activated a global 'tripwire' for this fugitive," said Interpol secretary general Ronald Noble.
Al-Shabaab denies claims woman took part in Westgate
Daughter of a British soldier, Lewthwaite is currently believed to be using the alias Natalie Webb. Her nickname refers to the fact she was the wife of one of the suicide bombers responsible for the London attacks of 7 July 2005.
She reportedly crossed the border from Kenya to Somalia in March 2012, and joined the foreign jihadists affiliated to Islamist rebel group al-Shabaab.
As the attack on the Westgate centre unfolded, Kenya's foreign minister Amina Mohamed said that a British woman was involved. However al-Shabaab later dismissed that claim, saying all the attackers were male.
"Kenyan govt is capitalising on story of a woman allegedly involved in #Westgate so as to curry favour with the British govt," al-Shabaab tweeted from an account believed to be genuine.
Seventy two people - 61 civilians, six security officials and five terrorists - have been confirmed dead in the wake of the siege, but officials said the number is likely to rise as clear-up operations continue. More than 170 people were injured.
Eleven suspects were taken into custody in the wake of the attack. Kenyan authorities, joined by experts from the US, UK, Germany, Canada and Interpol, have been investigating the scene to assess whether foreign and/or Western nationals were among the attackers.