Nairobi Westgate Mall Siege: Militants Threaten to Kill More Hostages [VIDEO]
Kenyan forces admit fate of remaining hostages inside shopping centre still unclear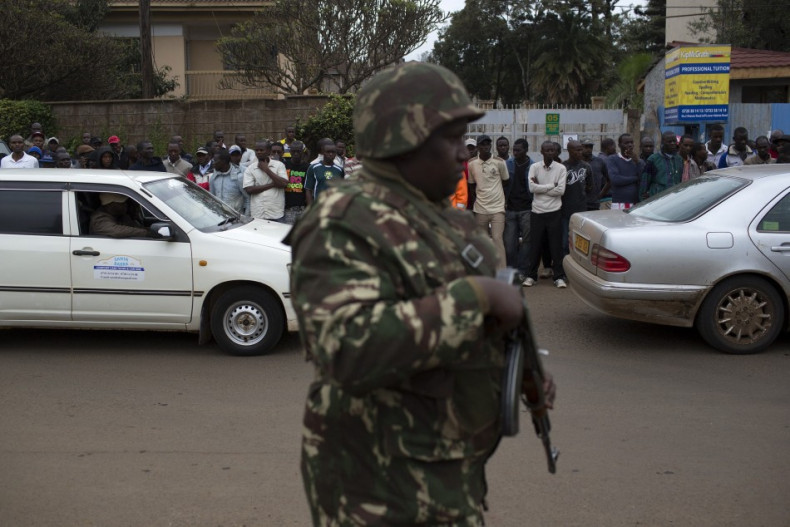 The al-Shabaab militants who have taken control of the Westgate shopping mall in Nairobi have threatened to kill their remaining hostages if security forces step up their attack amid the ongoing stand-off.
The Kenyan military has admitted, alongside reports of continuous gunfire, that the fate of the hostages is still unclear.
According to Lebanese news site Naharnet, an al-Shabaab spokesperson has issued a new threat against the Kenyan security forces.
"Israelis and Kenyan forces have tried to enter Westgate [mall] by force but they could not, the mujahideen (fighters) will kill the hostages if the enemies use force," an audio statement said, according to the website.
Although most of the detained civilians have been rescued, the Islamist militants continue to hold on to a few hostages, according to reports from the scene.
Apart from the sustained gunfire and explosions taking place, military helicopters have started swirling over the luxury mall in an all-out bid to bring the siege to an end.
"We are yet to get confirmation of what's happening in the building," Kenyan military spokesperson Colonel Cyrus Oguna said.
READ:
Nairobi Westgate Mall Siege, Day 3 in Pictures [WARNING: GRAPHIC IMAGES]
Nairobi Westgate Mall Siege: Militants Threaten to Kill More Hostages
Nairobi Westgate Mall Siege: Kenyan Troops Launch Major Assault on al-Shabaab Insurgents
Nairobi Westgate Mall Siege: President Kenyatta Vows to Pursue Online Writers as Al-Shabaab Defies Twitter Ban
Nairobi Westgate Mall Siege: 10 Nations Mourn Victims
Nairobi Westgate Mall Siege: 'The White Widow' and the Western Jihadists Fighting for Al-Shabaab
Nairobi Westgate Mall Siege: Israeli Special Forces Battle Al-Shabaab Terrorists
Nairobi Westgate Mall Siege, Day 2 in Pictures [WARNING: GRAPHIC IMAGES]