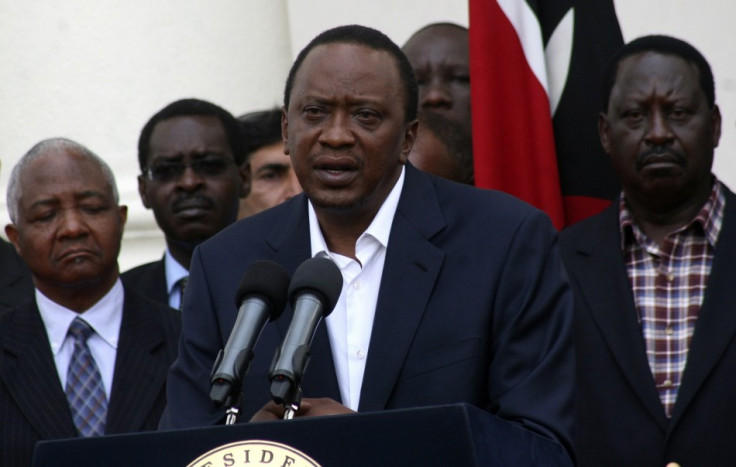 Kenyan President Uhuru Kenyatta has accepted the resignation of the head of police and nominated a new interior minister as he vowed to "intensify" the war against al-Shabaab following the murder of 36 non-Muslims.
Both figures of authority had been widely criticised for failing to prevent a wave of attacks by the Islamist militant group.
In the latest attack, suspected terrorists separated non-Muslims from Muslims before executing them in the village of Kormey, near the Somali border.
"We will not flinch in war against terrorists," said Kenyatta in a speech on national TV.
"This is a war against Kenya and Kenyans," he continued. "It is a war that every one of us must fight."
Al-Shabaab is waging a war against the Kenyan government in revenge for the presence of Kenyan troops in neighbouring Somalia, and the perceived ill treatment of Muslims in the capital Nairobi.
The group was responsible for the siege of Westgate shopping centre in Nairobi in September last year in which 67 people were killed.