Kenyan Police accused of executing 3 Isis women after attack on police station
Officers say they killed 3 women after they attacked a Mombasa police station with a petrol bomb and knives.
Human rights activists in Kenya have accused their police force of executing three women who allegedly attacked a police station after pledging allegiance to the Islamic State (Isis). The women were suspected of attacking the building in Mombasa on 11 September this year, when they were shot and killed.
Kenyan police said they used a petrol bomb and knives in the attack and they previously gave 'bayah' - an oath of allegiance - to middle east-based Daesh (Isis). A video posted to social media shows two of the women on the floor with severe burns on their bodies before they are then shot by a policeman.
A second video, which appears to have been taken by a bystander, shows a woman burnt and lying on her back before being questioned about the attack. Islam is a minority religion in Kenya, with around 11 per cent of citizens following the faith.
Some Muslim activists have demanded an explanation from the police force and that the police officers responsible for the executions are prosecuted. Activist al-Amin Kimathi said according to the AP: "They should have been arrested for the information they can provide. They are more valuable alive than dead."
No terror organisation has yet claimed responsibility for the attack and police said that the trio entered the police station whilst pretending to report a stolen phone. "While being questioned by officers, one drew a knife and the other threw a petrol bomb at the police officers," Mombasa County Police Commander, Patterson Maelo was quoted as saying by Reuters.
"The station caught fire. Police shot the three and killed them. Two officers are in hospital with wounds," he added. "Presumably it is a terror attack."
Chairman of the Muslims for Human Rights group, Khelef Khalifa, said the police explanation does not make sense to him. "Why kill disarmed young girls instead of apprehending them, taking them to the court of law?" he said.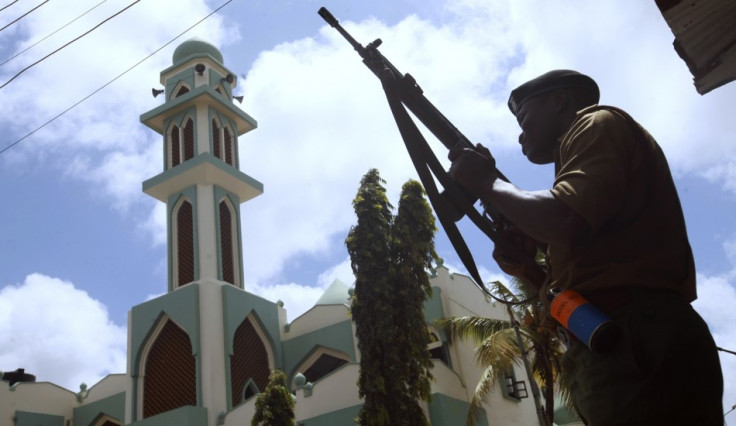 In response to the claims Charles Owino, a police spokesman, told reporters that if anyone thinks that police executed the three women, they can take legal action.
The country is currently battling al-Shabaab militants based in neighbouring Somalia. The group has claimed responsibility for past attacks in Mombasa and other parts of the country, including the assault on Nairobi's Westgate shopping in 2013 which left 67 people dead.
They are also believed to be behind the raid on Garissa University in April 2015, during which 148 people were killed. Al-Shabaab, which means "the youth" in Arabic, says the attacks are in retaliation to Kenyan troops in Somalia.
© Copyright IBTimes 2023. All rights reserved.