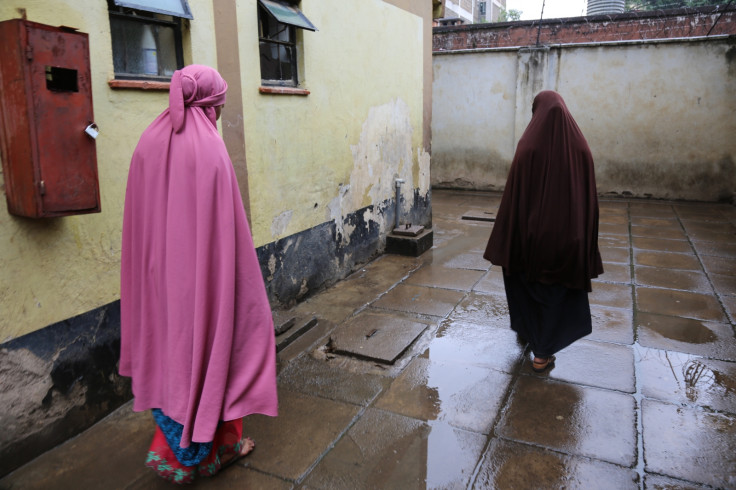 Kenya's repatriation programme of Somali refugees has been described as "involuntary" by Human Rights Watch, which said it does not meet international standards for voluntary refugee return because it is fuelled by threats and misinformation.
For more than 20 years, Kenya has been home to generations of Somalis who have fled their war-torn country. However, instead of finding solace, there have been increasingly disturbing reports of police harassment and abuse targeted at Somali refugees.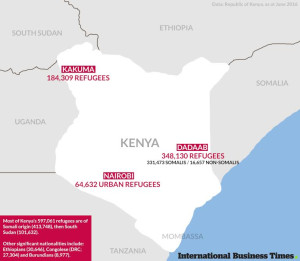 Kenya's government announced on 6 May its plans to speed up the repatriation of Somali refugees and close the sprawling Dadaab refugee camp in north-east Kenya by 30 November. Somalis make up 95% of the population at the camp which the government has called an economic burden and a "breeding ground" for terrorism.
Assisted by officials from the United Nations refugee agency (UNHCR), Kenya then stepped up a "voluntary" repatriation programme it had initiated in 2013. This was carried out under an agreement signed by the UNHCR and the governments of Kenya and Somalia.
Threatened refugees feel they have no choice
It has now emerged that the programme does not meet international standards for voluntary refugee return after many refugees living in Dadaab claim they were victims of intimidation by Kenyan officials.
Describing misinformation, such as silence over alternative options that would allow them to remain in Kenya, inadequate information on conditions in Somalia, and the threat of losing a US$400 (£300) UN cash grant if they were deported later this year, Somali refugees said many residents felt they had to return now to Somalia, where they face serious risk of persecution or threats to their lives and safety.
"We fled Somalia because of specific problems and those problems are still there," said a 42-year-old woman from the Hiiraan region who has signed up to return to Somalia. "It's not the right time for us to go back. But every day the Kenyan government is telling us that we have to go, and UNHCR is not giving us any different information. I said I will go back as we have no other option."
IBTimes UK earlier reported that Kenya's Somali refugees feared they would face forced recruitment, gender-based violence and persecution if Kenya went ahead with its plans to expel them from its territory.
HRW warned, that, until Kenya publicly declares that Somali refugees fearing return will be allowed to remain, and UNHCR and its partners fully and accurately inform refugees about security conditions in Somalia, returns under the ongoing programme amount to "refoulement" (see boxout).
"The Kenyan authorities are not giving Somali refugees a real choice between staying and leaving, and the UN refugee agency isn't giving people accurate information about security conditions in Somalia," Bill Frelick, refugee rights director at HRW, said on 15 September. "There is no way these returns can be considered voluntary."
As of August, there were 263,000 Somali refugees in Dadaab, a 75,000 reduction from the 338,000 count at the end of July, according to UNHCR data.
Government: 'The choice is theirs to go home'
Asked what would happen to refugees who do not leave after Dadaab closes and whether they will be able to stay in Kenya, the deputy county commissioner in Dadaab said: "The choice is theirs to go home."
According to HRW, UNHCR-Somalia officials admitted that their assessments indicate that conditions in south-central Somalia are not conducive to mass refugee returns in safety and dignity.
The UNHCR's latest assessment found that: "Civilians continue to be severely affected by the conflict (in the region), with reports of civilians being killed and injured in conflict-related violence, widespread sexual and gender-based violence against women and children, forced recruitment of children, and large-scale displacement."
Hostility and abuse of Kenya's Somali refugee population has increased significantly since Kenyan troops entered Somalia in 2011, and after a series of deadly Al-Shabaab attacks on Kenyan territory between 2011 and 2015.