The number of Somalis facing hunger has risen to five million, or 40% of the population, due to failed rains and subsequent drought, floods and continued displacement in the country, the United Nations (UN) has warned.
Prolonged conflict between warring groups and high food prices have typically contributed to poor household food security and high malnutrition rates, but the number of hungry Somalis has risen by an 300,000 since the last review in February 2016, the UN's Food and Agricultural Organisation (FAO) said.
The UN FAO found that more than 1.1 million people cannot meet their daily food requirements today and required "urgent assistance", while another 3.9 million Somalis require livelihood support to reduce the risk of sliding into crisis.
Malnutrition levels have also increased dramatically over the last six months, with more than 300,000 children under the age of five affected.
The food and nutrition situation particularly affects an estimated 1.1 million internally displaced persons (IDPs) - 58% of acutely food insecure Somalis are IDPs who are highly vulnerable to natural catastrophe, disease outbreaks, forced evictions, discrimination, exploitation and pervasive gender-based violence.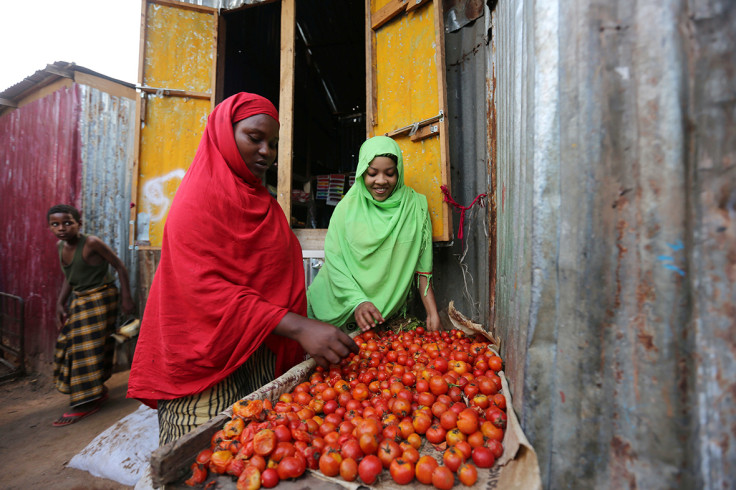 Worries for tens of thousands of refugee returns
"The situation is of serious concern and comes at a time when we are already facing multiple drivers of needs, including drought and risk of flooding, conflict and access constraints as well as increased refugee returns," the UN said in a statement.
Tens of thousands of refugees have returned to Somalia so far this year after Kenya's government announced on 6 May its plans to speed up the repatriation of Somali refugees and close the sprawling Dadaab refugee camp in north-east Kenya by 30 November. Somalis make up 95% of the population at the camp which the government has called an economic burden and a "breeding ground" for terrorism.
Many are returning to south-central Somalia, the nation's breadbasket, where failed rains have reduced cereal production to 50% of the long-term average, the UN warned.
Crisis compounded by conflict, drought and lack of funds
Efforts to reduce levels of vulnerabilities are undermined by a number of factors, including the conflict between the Islamist militant group al-Shabaab and Somalia's African Union-backed government, natural catastrophe and funding gap.
"Humanitarian partners are ready to scale up response to help families struggling to find food to make it through the day," said Peter de Clercq, the UN Humanitarian Coordinator for Somalia.
"The Somalia Humanitarian Response Plan for 2016 is 32% funded and additional resources are urgently required to boost response and ongoing efforts to sustainably address malnutrition and access to food, including support to comprehensive durable solutions."