Pope Francis will this week make his first papal to Africa, starting with Kenya on 25-27 November, where he will visit a slum on the outskirts of the capital, Nairobi, and meet inter-religious representatives.
Less than 10 months after the deadly attack on Kenya's Garissa University College by militant group and Al-Qaeda offshoot, Al-Shabaab, that killed 147 people, campaigners are calling on the Pontiff to address the fallout from the government's counterterror operation on Somalis.
Leslie Lefkow, deputy director in the Africa Division at Human Rights Watch (HRW), told IBTimes UK the ongoing discrimination and hostility towards people of Somali ethnicity in Kenya "is a very massive concern hitting both refugees and Kenyan citizens".
Pope 'should address abuse against Somalis'
Following the civil war in Somalia that broke out in 1991, many Somalis sought asylum in the Somali-inhabited enclaves of Kenya. UNHCR estimates there are 418,025 Somali refugees in Kenya, while the 2009 Kenya census showed there were approximately 2.38 million ethnic Somali people living in Kenya.
In May, Kenyans of Somali origin told IBTimes UK about harassment and ill-treatment to the hands of security forces - including police and military.
"Over the past five years, Somali refugees and Kenyan Somalis have faced repeated abuses, which can range from arbitrary arrests and round-ups to severe beatings of entire communities and rape in some cases. HRW has found that Somalis have faced unlawful deportation to Somalis and elsewhere," Lefkow explained.
The Pope's messages are extremely important for a huge segment of the Kenyan population, the director said. "Emphasizing the need for Kenya's leadership to stand up and reverse some of these worrying trends is important and they and their supporters need to hear and take up," she added.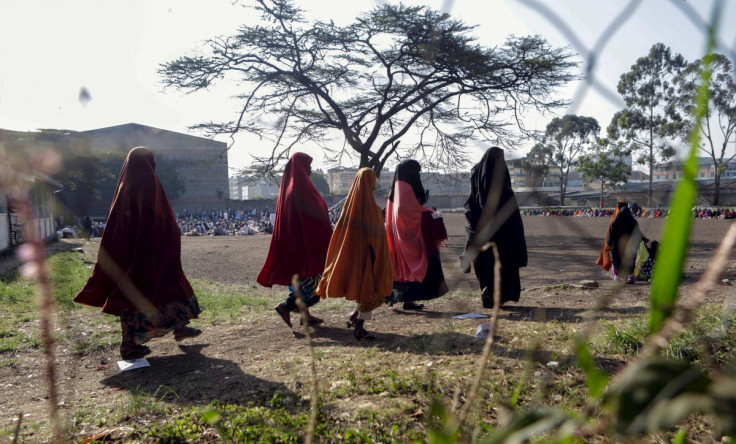 Fear of renewed political violence
Some of these patterns of abuse are not limited to these communities, and Kenya has also seen repeated episodes of violence, political manipulation of ethnicity, and serious crimes by the security forces.
"It's important that the Pope is raising the need for accountability broadly in Kenya, because the country has a history of cycles of political violence that were reflected in the 2007-2008 elections," Lefkow said.
The electoral crisis left at least 1,100 dead and 650,000 people displaced. "Although Kenya's crisis was exacerbated by long-standing impunity, its leadership has failed to confront the challenge and continues to undermine efforts, including at the International Criminal Court, to provide justice for the victims," HRW's executive director Daniel Bekele, wrote in a letter to the Pope.
"Many of the core recommendations made by Kenya's own commission of inquiry into the violence, including the urgent need to end pervasive impunity, implement security sector reforms, and address grand corruption and land grievances, remain unaddressed more than seven years later."
The situation today in Kenya is incredibly politically charged under the surface, and extremely volatile: divisions within society were exacerbated when the Jubilee Alliance, a four-party coalition, was established to represent the joint presidential ticket of Uhuru Kenyatta and William Ruto in the 2013 Kenyan elections.
"The schisms are probably larger than ever and the risk of more violences is an enormous worry," Lefkow added. Kenyans are also seeing daily scandals of grand-scale corruption in the newspapers – and Lefkow believes it would be a "very timely message" for the Pope to give to Kenyans.