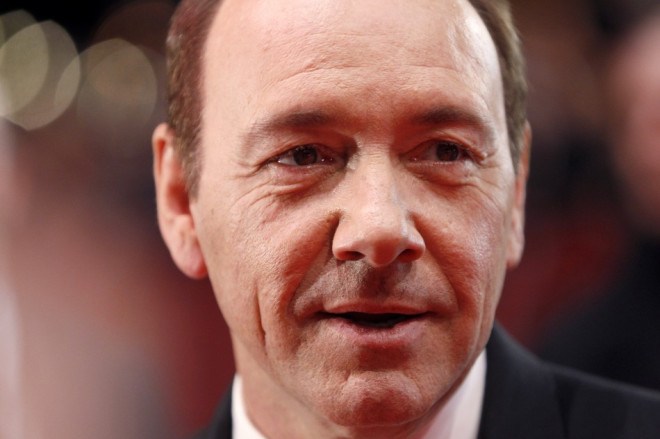 Kevin Spacey has slammed Hollywood for its poor standards.
The House of Cards star revealed that he is often offered bad roles for lots of money.
The 54-year-old, who is increasingly concentrating his efforts in TV and theatre, said however, he refuses to lower his acting standard and sell out.
He told The Hollywood Reporter: "You'd be shocked. There are a lot of people out there who offer roles to actors because they'll elevate their movie to a place the movie would never reach."
"They offer them a s***load of money for a c**p part, but it doesn't make the movie any better. And I'm not interested in elevating someone's c**p movie," he added.
Spacey revealed that the only director he would consider working with is The Wolf of Wall Street director Martin Scorsese.
"Unless it's Martin Scorsese, and it's a really significant role, f*** off," he said.
The actor's last big screen appearance was for the 2011 comedy Horrible Bosses with Jennifer Aniston. He is currently working on the sequel for a reported fee of $1 million and is also set to portray former British Prime Minister Winston Churchill in a forthcoming biopic.
Spacey added that he plans focus on his commitments as director of The Old Vic theatre in London.
"It was absolutely unappealing to me to end up in a lot of movies I shouldn't do, to start showing up and doing the same thing over and over," he said.
The actor was recently seen at the Oscars posing for Ellen DeGeneres star-studded selfie that went viral on Twitter.