A key witness into the historical child abuse investigation has said he can no longer stand by his claims he witnessed two murders committed by high-profile figures and has asked not to be contacted by detectives over the allegations anymore. The man, known only as Darren, said he was put under pressure to put forward the claims by investigative website Exaro and Labour deputy leader Tom Watson and his life has been "destroyed" since doing so.
Darren made a statement to two police forces claiming he had witnessed abuse at London's Dolphin Square estate committed by politicians, celebrities and other members of the establishment as well as at other areas in Suffolk and Wales.
The child abuse inquiry, Operation Midland, was set up in November 2014 on the basis of evidence from another witness, "Nick", examining allegations that a VIP paedophile ring was linked to the murder of three children between the mid-1970s and mid-1980s. The inquiry is focusing on offences alleged to have been committed at Dolphin Square and the Elm Street Guest House near Barnes in south-west London.
Speaking to the Times, Darren said he now regrets coming forward with the allegations of abuse and has retracted claims he witnessed a boy he believed had been murdered lying between two vehicles and that another girl may have been killed at another "abuse party". He believes the girl he mentioned is still alive. He said: "I feel like I've been used. Making the allegations has destroyed my life and left me vulnerable."
Darren said he felt pressured by Watson, who made claims of a "widespread paedophile ring" with links to a senior aide to a former prime minister in the House of Commons in 2012, and claimed the MP offered to contact Metropolitan police to "chivvy them up a bit" in relation to one investigation.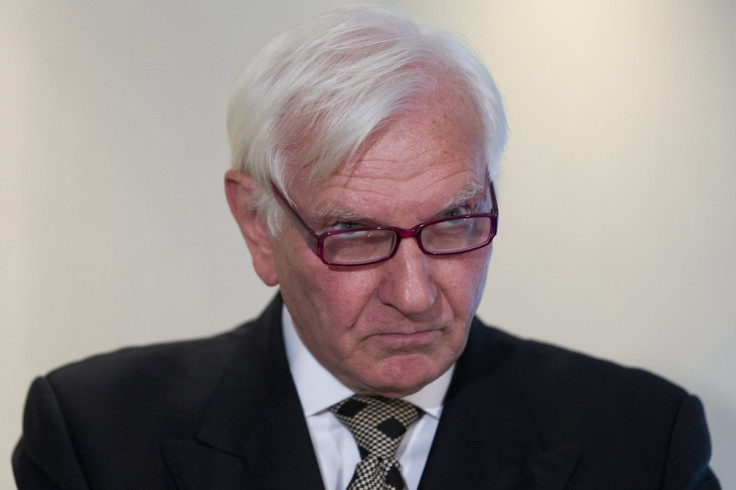 Darren also said he felt pressured to name people he had never met by Exaro, including former Tory MP Harvey Proctor. Proctor, 68, was questioned but not arrested by police in August over allegations he was part of a child sex ring involving former prime minister Edward Heath and former secretary of state Leon Brittan, as well as the murder, rape and torture of boys in the 1970s and 1980s. In an explosive press conference denying the allegations, Proctor said police were conducting a "homosexual witch hunt" against him.
Darren said: "I had to tell them that I never met Proctor — I feel rather sorry for him now. I want the authorities to realise that adult survivors should be allowed to tell their stories and walk away. They shouldn't be hounded. I've been through two and a half years of hell because of these people."
The investigation was previously described as being "on the verge of collapse" by Proctor after police admitted they should never have called evidence from second key witness Nick "credible and true" with regards to the murder and abuse allegations.
Watson has also been criticised for his behavior regarding the abuse investigation, including writing a letter to Alison Saunders, the director of public prosecutions, asking her to re-examine a rape allegations against Brittan. The former home secretary was questioned but not arrested after the case against him was reopened, but died in January 2015 unaware that police had no intention of pressing charges against him.
Watson eventually wrote a letter of apology to Brittan's widow apologising for describing the Tory Peer as "close to evil as any human could get" over allegations he would later be cleared of. A spokesperson for the Labour MP told the Times: "Mr Watson passed all relevant information to the authorities and acted to ensure procedures were followed."
Exaro editor Mark Watts said: "We have always reported the evidence and witness testimony accurately. Many survivors of child sex abuse have approached Exaro with their stories in recent years and we have featured some of them. We have always treated abuse survivors fairly."