Former Tory MP Harvey Proctor has revealed he is a suspect in the murder of three boys after being questioned over allegations he was involved in a paedophile ring at Westminster. Proctor was questioned, but not arrested, by Metropolitan Police on 24 August as part of Operation Midland, the investigation into allegations of a child sex abuse by prominent figures at the Elm Guest House in South West London during the 1970s and 1980s.
The following day, the ex-MP for Basildon and Billericay gave a press conference during which he strongly denied the allegations of rape, murder and torture against him, as well as attacking the police over their handling of the investigation. He told reporters how he is accused of stabbing, raping and strangling a boy to death at a central London house in 1980, fatally beating a second boy at another London address a year or two later and was implicated in the killing of another.
He said he is also accused of being involved in a child sex ring with former Prime Minister Ted Heath and ex-secretary of state Leon Brittan.
Proctor also revealed he is accused of abusing boys at home of Heath and that the former PM once had to persuade him not to castrate the genitals of the alleged victim making the claims, 'Nick', with a pen knife during a sex party. He says allegations are "unbelievable" as he and Heath could not stand each other.
"It is unbelievable because it is not true," he added. "My situation has transformed from Kafka-esque bewilderment to black farce incredulity.
"I am completely innocent. They amount to just about the worst allegations anyone can make against another person including, as they do, multiple murder of children, their torture, grievous bodily harm, rape and sexual child abuse."
He continued: "I should either be arrested and charged – or Nick should be stripped of his anonymity and be prosecuted for wasting police time."
Proctor's political career ended after he pleaded guilty to acts of gross indecency in 1986. The Conservative MP resigned after admitting taking part in spanking sessions with two teen male prostitutes in 1986. The age of consent for homosexuality was 21 at the time.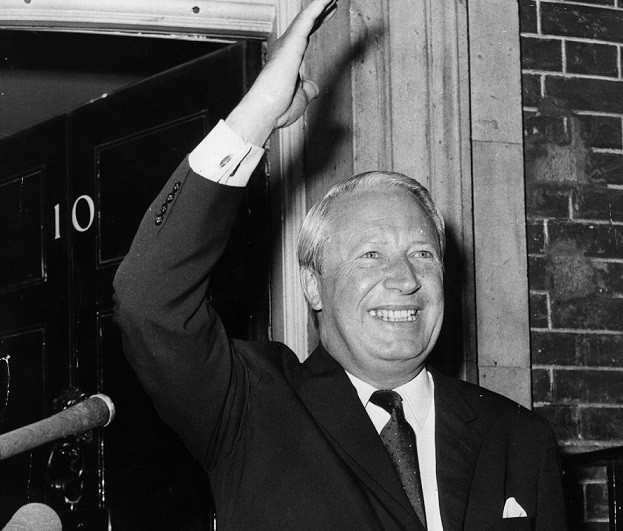 Proctor is now accusing police of being involved in a "homosexual witch hunt" after implicating him in the murder and rape investigation. He added: "I am a homosexual. I am not a murderer. I am not a paedophile or pederast."
Proctor, who had previously had his home within the grounds of Belvoir Castle in Leicestershire raided as part of the investigation in March, has always denied involved with a "rent boy ring with cabinet ministers".
He said: "The paranoid police have pursued a homosexual witch hunt on this issue egged on by a motley crew of certain sections of the media and press and a number of Labour members of parliament and a ragbag of internet fantasists.
"There are questions to ask about what kind of police force do we have in Britain today. How can it be right for the police to act in consort with the press with routine tip-offs of house raids, impending arrests and the like?
"Anonymity is given to anyone prepared to make untruthful accusations of child sexual abuse while the alleged accused are routinely fingered publicly without any credible evidence first being found. This is not justice. It is an abuse of power and authority."
A Met Police spokesperson said: "A man in his 60s, from Grantham, was interviewed under caution after attending a local police station by appointment at 11.00am on Monday 24 August 2015.
"He was not arrested. He was interviewed by Metropolitan Police Service officers working on Operation Midland.
"He left the police station at 1.30pm. He will not be subject to any police bail conditions. We are not prepared to discuss further."