The controversial Keystone pipeline faced a major setback this week after the project suffered a major oil leak. TransCanada, the pipeline operator, was forced to shut down a part of the project on Thursday, 16 November, after it discovered that over 794,900 litres of oil had leaked out in Marshall County, South Dakota.
The company said that it had noticed a drop in pressure in the pipeline and shut off the section within 15 minutes. Clean up crews were dispatched to contain the damage, and state and federal regulators are already looking into the incident.
"The estimated volume of the leak is approximately 5,000 barrels (210,000 gallons). The section of pipe along a right-of-way approximately 35 miles (56 kilometres) south of the Ludden pump station in Marshall County, South Dakota was completely isolated within 15 minutes and emergency response procedures were activated," TransCanada said in a statement.
"Crews, including TransCanada specialists from emergency management, engineering, environmental management and safety as well as contracted, nationally-recognised experts are assessing the situation. TransCanada is providing State and Federal regulators, including the Pipelines and Hazardous Materials Safety Administration (PHMSA) and the National Response Center (NRC), with accurate and confirmed information on an ongoing basis."
The Department of Environment and Natural Resources stated that the clean-up would take time, and were optimistic that the oil had not reached any waterways or drinking water systems.
Brian Walsh, a spokesperson for the department, confirmed that this is the largest Keystone oil spill to date in South Dakota. "It is a below-ground pipeline but some oil has surfaced above ground to the grass," he said. "It will be a few days until they can excavate and get in borings to see if there is groundwater contamination."
Considering the widespread protests against the Keystone project, many people involved have expressed concern that the oil will eventually affect underground water sources.
David Flute, of the Sisseton-Wahpeton Oyate tribe, expressed concern over the fact that the spill occurred near his reservation. "I'm thinking there is going to be an impact, some type of environmental impact," he told Buzzfeed. "As the oil seeps, if they can't contain the spill, which I'm hoping they do, if they're unable to contain it from seeping into the water systems, it can be hurtful and harmful to everybody."
"The question of pipelines leaking is not a matter of if, but a matter of when," Thunder Valley Community Development Corporation said on its Facebook page.
The pipeline had earlier suffered a leak back in April 2016, when 17,000 gallons were spilled, and which took two months to clean up.
The latest incident is expected to affect an upcoming decision by Nebraska on whether they should allow TransCanada's Keystone XL pipeline to be built in the state. "The Nebraska Public Service Commission needs to take a close look at this spill," Rachel Rye Butler of Greenpeace said, according to CNN. "A permit approval allowing Canadian oil company TransCanada to build Keystone XL is a thumbs-up to likely spills in the future."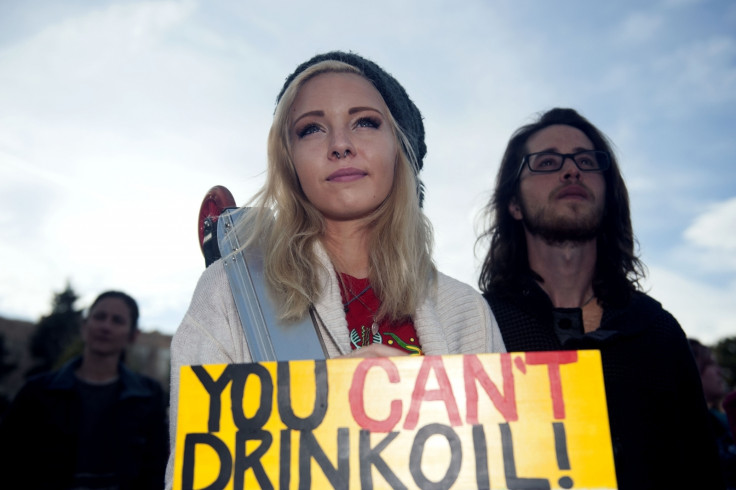 Pipeline spills and the effect on human life
If the leaked oil does reach a water source, it is expected to have adverse effects on the ecology of the area and could trigger various health disasters. The spill occurred in a non-populated area, so chances of people getting affected due to immediate and direct contact are low.
However, since the oil has already reached up to the ground, it could contaminate the air. Oil is composed of volatile compounds which are emitted as gases when spills take place. Once in the air, contamination may travel over long distances and could cause a variety of problems. Breathing the vapours can affect the nervous system, which could lead to headaches, nausea and dizziness, and also cause respiratory irritation.
If the spill does reach a water source, it could cause skin problems if used for bathing purposes. Also, if a large amount of oil enters a water body which is used for consumption, it could affect the nervous system, blood and kidneys of people drinking that water.