Khalifa Haftar: Former Muammar Gaddafi strongman set to lead Libyan government forces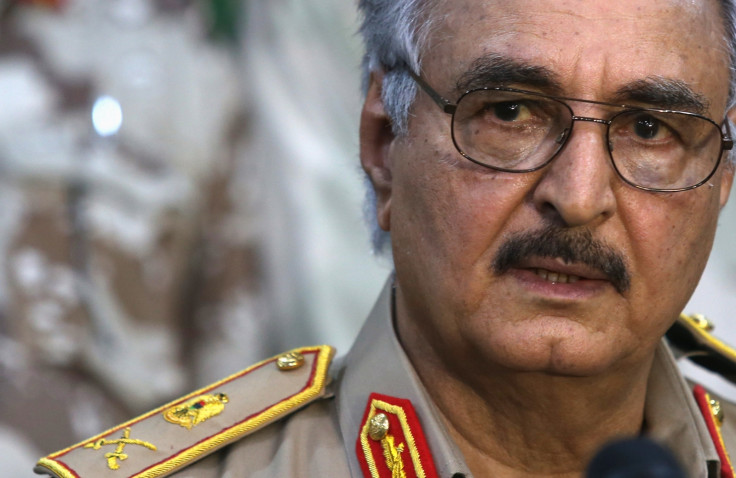 The president of Libya's parliament has proposed appointing military strongman General Khalifa Haftar as the supreme army commander, said a government spokesman.
The move shows the increasing influence of the military in the Libyan government, which is now based in the east of the country after being ousted by rebel forces from the capital, Tripoli.
"Mr Aguila Saleh [parliament's president] has proposed to appoint Haftar," spokesman Farraj Hashem told Reuters. "The House of Representatives supports this."
In 2014, Haftar launched an offensive against Islamists in the east of the country, earning himself the nickname "rogue general", and was accused of attempting a coup against the UN acknowledged government. However the Tobruk-based government has since allied itself with him.
Haftar was a former ally of Muammar Gaddafi before he helped overthrow the dictator in the 2011 uprising.
He has merged his militia with army forces in the east of the country to battle Islamist militias including Libyan Dawn.
Critics argue Haftar is planning to seize power from Libyan Prime Minister Abdullah al-Thinni and reinstate a Gaddafi-style police state.
Though his alliance has retaken some of the territory lost to rival groups, he is alleged to have ordered the bombing of civilian areas.
In some areas of the war-wracked country he enjoys popularity and is believed to be one of the few figures capable of restoring order.
In 2014, Haftar urged the West to arm government forces, or face the prospect of jihadist groups controlling swaths of Libya.
© Copyright IBTimes 2023. All rights reserved.