Libya: Female activist Intissar al-Hasaari shot dead in Tripoli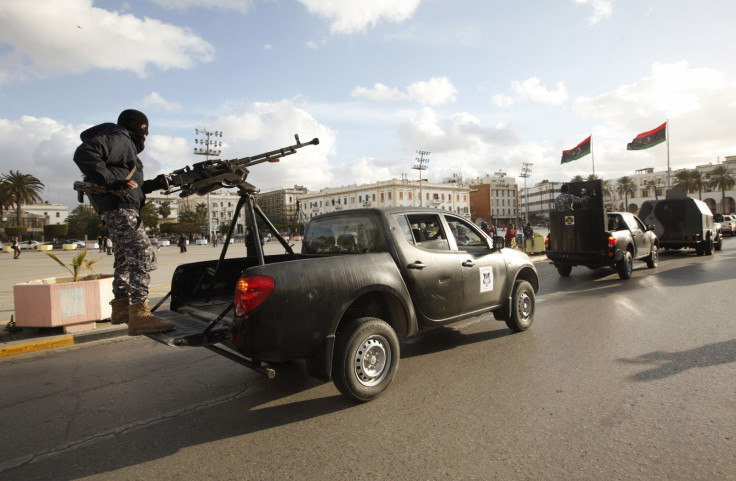 A female activist who organised protests against militia groups in Libya has been shot dead in Tripoli.
Intissar al-Hasaari, the founder of the so-called Enlightenment Group, was killed in her car alongside her aunt, AP reported, citing friends of the woman and local media.
Tripoli is controlled by Libya Dawn, an Islamist umbrella group that sized the capital, ousting the internationally recognised government to the eastern city of Tobruk and installing a rival administration in the summer of 2014. Al-Hasaari is the last in a series of activist murdered in Libya in recent months.
In June 2014, human rights lawyer Salwa Bugaighis, who was part of the country's 2011 revolution that ousted the regime of Muammar Gaddafi, was killed by hooded men in eastern city of Benghazi.
Five months later, the headless bodies of another three young Libyan activists were found near the eastern city of Derna.
Mohamed al-Mesmari, Siraj Ghatish and Mohamed Battu were most likely killed because of their use of social media to report on the plight of their city, which has fallen in the hands of Islamist militants.
Libya has been in turmoil ever since the removal of Gaddafi from power.
Battling for control of the country currently involves pro-government forces, Libya Dawn and offshoots of the Islamic State (Isis) terror group that have recently infiltrated several coastal cities.
© Copyright IBTimes 2023. All rights reserved.