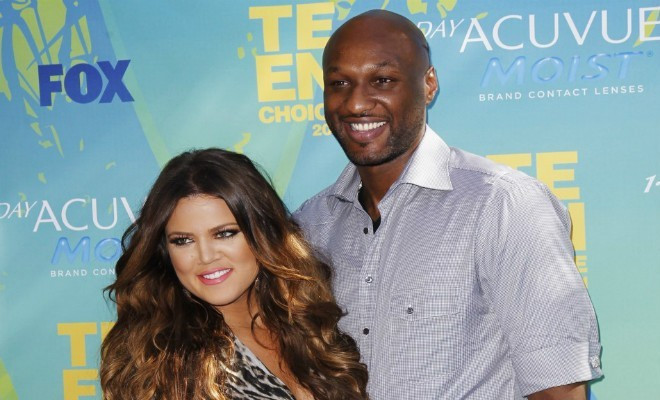 Looks like the Khloe Kardashain-Lamar Odom divorce may get ugly.
Former NBA star Odom, 34, does not want to let go of Kardashain, 29, and has publicly stated that she will always be his wife. He reportedly is not too pleased with the fact that she has been spending time with rapper, The Game, as per a Hollywood Life report.
According to Odom, the duo spending time together is just Kardashian's attempt to make him jealous.
"He says she's hooking up with The Game as revenge," a source told Us Weekly. To make matters worse, Kardashian did post a picture of her and The Game on 22 February, on Instagram.
However, Odom is still holding out hope for Kardashain to get back together with him.
"He is in Spain for two months and he thinks by the time he gets back to Los Angeles, they could get back together," the source told Us Weekly.
In February, Lamar revealed to the world just how attached to his ex-wife he still is. On 21 February, after his press conference as the newest member of the Laboral Kutxa basketball team in Spain, Lamar put it all on the table.
"I love my wife," said Lamar. "She'll always be my wife — no matter what."
Khloe Kardashian, meanwhile, posted another tweet in apparent reference to her split with husband Lamar Odom: