Khloe Kardashian said she will never be able to come to terms with the way her former husband Lamar Odom's life has spiralled out of control since their break-up.
It's been a year since the pair split after she caught the NBA star cheating on her with other women.
While the Keeping Up with the Kardashians star seems to be moving on with new boyfriend French Montana , she revealed she still feels responsible for her ex-husband.
In a new teaser for the show she is seen sharing her concerns about Odom's well-being with her stepbrothers Brandon and Brody, while on vacation with the Kardashian-Jenner clan in Thailand in April.
"Lamar's stuff will weigh on me for the rest of my life," she said.
Opening up about her ex-husband she explained: "The marriage didn't work out, not because of me, it wasn't what I wanted. So for the rest of my life I'm going to deal with that - worry about him, think about him and want just to protect him."
Wearing her dressing gown as she joins her brothers for breakfast, Khloe reveals she hasn't spoken with Odom.
"Can't find him. He went back to New York and then ever since he's been there he's been missing. He got so sloppy and started messing with all of those girls," she said. " And all those girls want to do is [get] their ten seconds of fame."
Overwhelmed with emotion she added: "I can't really talk about it. I'm going to start crying."
Despite a tumultuous year, the 30-year-old has found love again with her rapper boyfriend French Montana.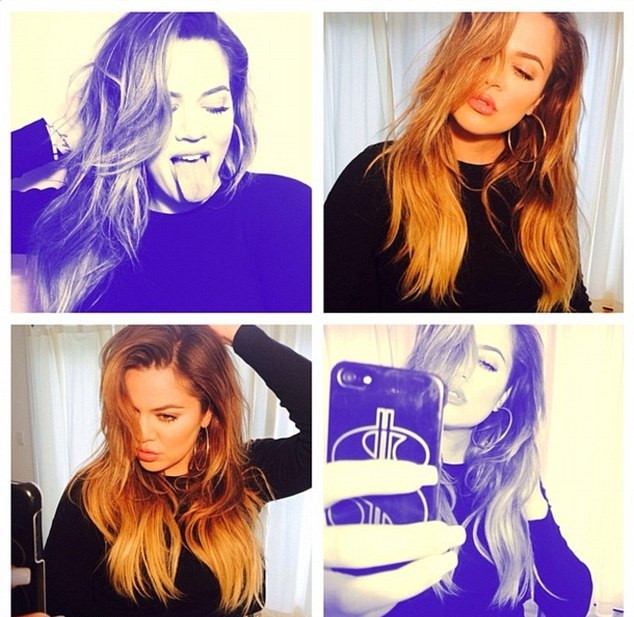 She recently revealed during a radio interview that she and French are abstaining from sex during the month of Ramadan out of respect for his Islamic faith.
"There's no sex during Ramadan," she told Power 105, adding: "That's so fun."
34-year-old Odom meanwhile, is not faring well as his professional basketball career appears to be floundering.
Coach and team president Phil Jackson, said that Lamar had not been able to meet the standards required of an NBA player.
"Unfortunately, Lamar was unable to uphold the standards to return as an NBA player. We found it necessary to free up the roster spot," Jackson explained.
Watch Keeping Up with the Kardashians on Sundays at 9pm on E!