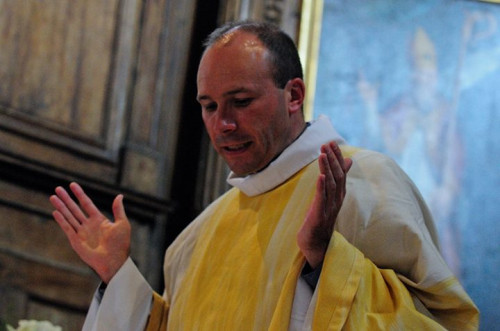 A French priest who was taken hostage in northern Cameroon in November has been freed, France's presidential office said.
Father Georges Vandenbeusch, 42, was abducted near the town of Koza, approximately 30km from the Nigerian border, by gunmen with the Islamist group Boko Haram.
"The President is glad to announce that father Georges Vandenbeusch, who was kidnapped in Cameroon on November 13, has been freed," a statement from the Elysee palace read.
"He thanks all those who have worked restlessly for this outcome and particularly authorities in Cameroon and Nigeria."
Vandenbeusch's charitable work in Cameroon focused particularly on helping Christian victims of Boko Haram, a rebel group that fights to impose Islamic sharia law throughout Nigeria and has carried out numerous kidnappings and terrorist attacks in recent years.
Foreign Minister Laurent Fabius was due to arrive in Cameroon's capital of Yaounde to welcome Vandenbeusch and bring him back to France.
President Hollande renewed his support for the families of another six French hostages who remain in the hands of their captors in Mali and Syria and said he was determined to work for their freedom.